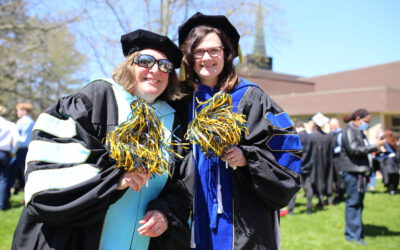 Judson's Fall Commencement ceremony will be held on December 9 at 10 a.m. in the Herrick Chapel at ...
Judson University's Mission & Vision
Judson University shapes lives that shape the world.
Judson is an evangelical Christian university that represents the Church at work in higher education, equipping students to be fully developed, responsible persons who glorify God by the quality of their personal relationships, their work, and their citizenship within the community, the nation, and the world.
In an environment distinguished by globally-engaged, evangelical Christianity, Judson University will provide life-changing learning and teaching opportunities marked by unprecedented creativity, stewardship and joy.