Judson University has been named a Hispanic-Serving Institution (HSI) by the U.S. Department of Education, which has been part of a strategic initiative of the university to increase the diversity of its student body.
The recognition reflects the university's efforts to serve its community more holistically through a range of financial and academic support programs for current Judson students.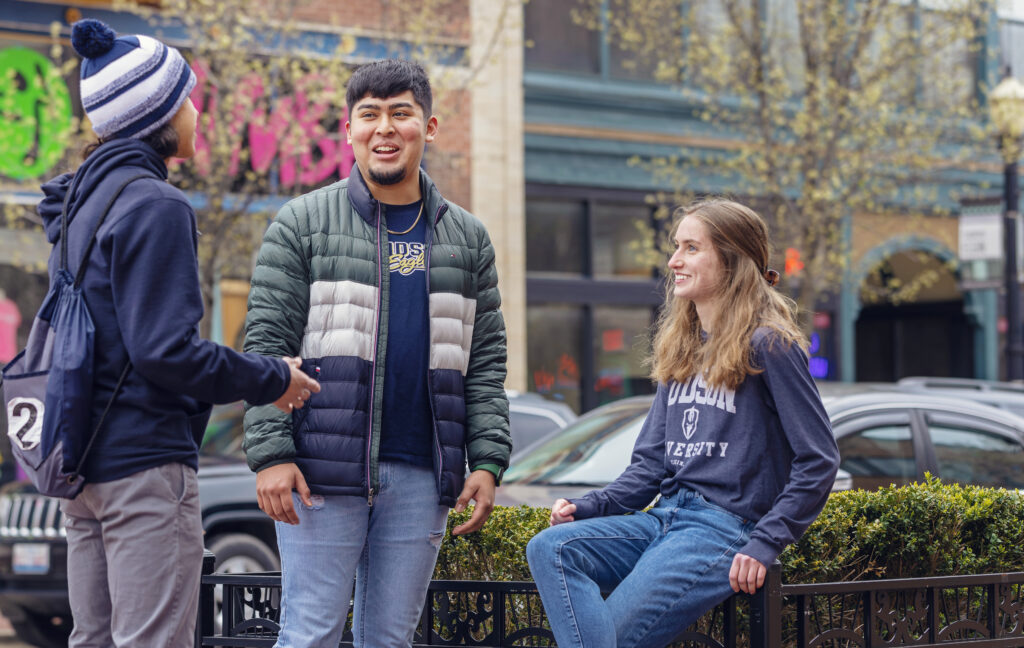 Judson's current strategic plan for 2021-2026 includes a theme focused on diversity, equity and inclusion. It states: "Diversity at Judson University is a concept, held in the Baptist tradition, which embraces the uniqueness found in each person that God has created. One's uniqueness comes from a mix of influences such as ethnicity, sex, national origin, religion, physical ability, age, geography, and intellect. This mixture brings a richness of perspectives, talents, and ideas. It is an intentional and active commitment to honor personal uniqueness based on God's valuation of people."
"With this designation, Judson has demonstrated our goal to be very intentional in our recruitment of and caring for our Hispanic/Latino student population," states Dr. Lanette Poteete-Young, Chief Academic Officer and Vice President for Academic Affairs. "With our growth in enrollment, our academic programs have benefited from the rich diversity of student voice; and in student life, we've grown extracurricular programs, such as a Latino Student Union: Nosotros somos bendecidos."
Judson's increased Hispanic enrollment reflects state and national population trends. According to 2022 census data, Elgin's population is 47.4 percent Hispanic or Latino. According to Pew Research Center, Hispanics have accounted for more than half of total U.S. population growth since 2010.
The U.S. Department of Education defines an HSI as an institution of higher education that, in part, has an enrollment of Hispanic undergraduate FTE (full-time equivalent) students that is at least 25% of the overall student body. In 2022, Judson's Hispanic students made up 32.5% of the undergraduate population, up from about 4.3% in fall 2011.
In 2021, Judson launched the Latino Student Union (LSU) to support its Hispanic student population. LSU provides a voice for students of the Latino and Hispanic community, partners with various departments at Judson and the Elgin community and hosts an array of events that are open to the Judson community. In 2022, the university launched its First-Generation Student Union, which also supports diverse student populations while on campus. The mission of the First-Generation Student Union is to understand the barriers and challenges facing first-generation students, create a community of support and provide networking events and opportunities.
"We are committed to providing an exceptional academic experience for Hispanic students. By offering significant financial aid, competitive athletic scholarships and many opportunities for leadership and spiritual development while at Judson, we are helping students and families understand the value of a Judson education," states Judson President Gene Crume.