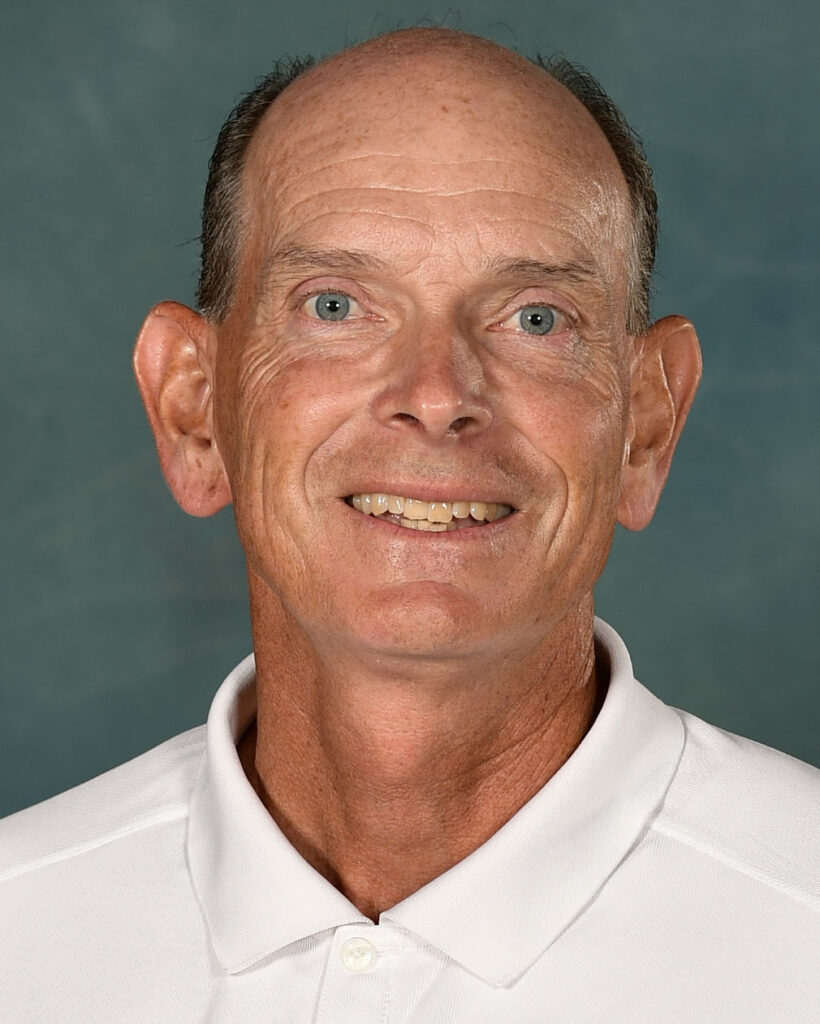 John Wedell has been named CCAC Women's Golf Coach of the Year following the Eagles' impressive 2022-2023 season. The Women's Golf Team won their first two meets of the season and did not look back. Judson finished in the top three in 10 meets this season, including finishing in third in the CCAC tournament in April.
One of Wedell's top newcomers, Grace Kidwell, was named to the CCAC All-Conference second team. Kidwell started her season with two second-place individual finishes as she shot an 89 at the Carl Sandburg invite, and then a 91 at the Troll classic. She finished in eighth at the NCCAA North Central Regional with a season-best 81 and had a fourth-place finish at Judson's second fall invite. The Terre Haute, Indiana native finished in 13th at the CCAC Championship.
Wedell's honor highlights several conference and region honors that Eagles athletes received this week. In men's tennis, Alex Veltkamp earned a spot on the CCAC singles team following a solid season as the Eagles' #1 player. Veltkamp was 10-8 in dual competitions while posting a 12-9 overall record on the season. Joshua Bavich and Mathis Fauchet-Poli were named to the CCAC doubles team. The pair went 8-4 overall in the 2022-23 campaign as the team went 5-1 in #3 doubles before becoming the Eagles' second pair, going 3-3.
In softball, Sarah Herbert was named to the NCCAA All-Region Team and the CCAC All-Conference second team.
Herbert led the Eagles with a .360 batting average and 36 total hits. She is also among the team leaders in runs scored (12), walks (7), and at-bats (107). Defensively, Herbert is among the team leaders in fielding percentage (.915), putouts (30), assists (77), and turned double plays (3).
And finally, Alec MacLennan was named to the NCCAA Baseball All-Region Second Team. MacLennan led all Judson regulars with a .306 batting average and an impressive .481 on-base percentage. His 29 walks also lead the team. He was also among the team leaders in stolen bases (9), home runs (3), RBI (11), hots (30), and runs (17).
Congratulations to Coach Wedell and the rest of the postseason award recipients.