The Judson University Athletic Department has announced the hiring of Alyssa Serewicz-Wido as Head Women's Volleyball Coach and Terry Gaitor III as the Head Track and Field Coach. Cam Knudsen remains on staff as the Head Cross Country coach and Assistant Track and Field Coach.
Terry Gaitor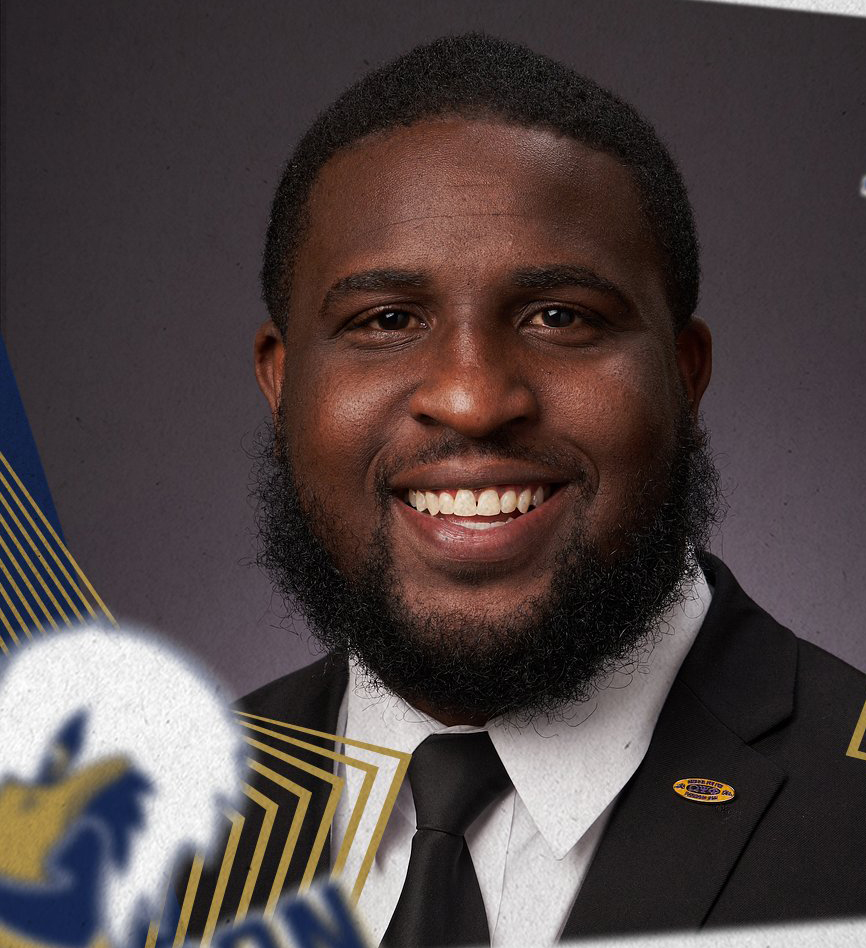 "With the new track being added to the campus, the timing is perfect for the hiring of a full-time track coach that can take our program to new heights," said Athletic Director Rick Williams. "Coach Gaitor is the right individual for that job! His experience as a coach, recruiter, and leader will be a welcomed addition to our staff! Having coaches that lead with love as Christ has commanded us to do is a primary focus for Judson Athletics. Coach Gaitor fits that profile and we are excited to have him on board."
Gaitor comes to Judson after serving at Oakland City University (IN) where he most recently served as the Assistant Cross Country and Track & Field Coach as well as being the school's Strength and Conditioning Coach. Gaitor was promoted to Head Coach of both programs in March of 2023. Gaitor took a Track & Field program from its bare bones in 2021 and in two years led the team to coach two conference champions, two conference runners-up, and eight national qualifiers. He also served as the school's Associate Head Football Coach running the special teams, defensive backs, and recruiting.
"Very excited to be working with Terry and think he will be great for the program," said Knudsen. "I think he brings a wealth of experience and will bring our sprinters, jumpers, and hurdlers to new heights."
Prior to Oakland City, Gaitor worked in South Korea as the Humphrys High School Football defensive coordinator and their Track and Field Coach. His other experiences include him being a Coaching Assistant Intern for the University of North Dakota as he assisted with Special Teams, Tight Ends, and recruiting. Gaitor previously served as the University of Maine at Presque Isle Assistant Track & Field and Assistant Cross Country Coach. He also coached football in Langerfield, Germany and Brno, Czech Republic. Gaitor is a 2018 graduate of Webber International University where he served as a student assistant Track & Field Coach.
Coach Alyssa Serewicz-Wido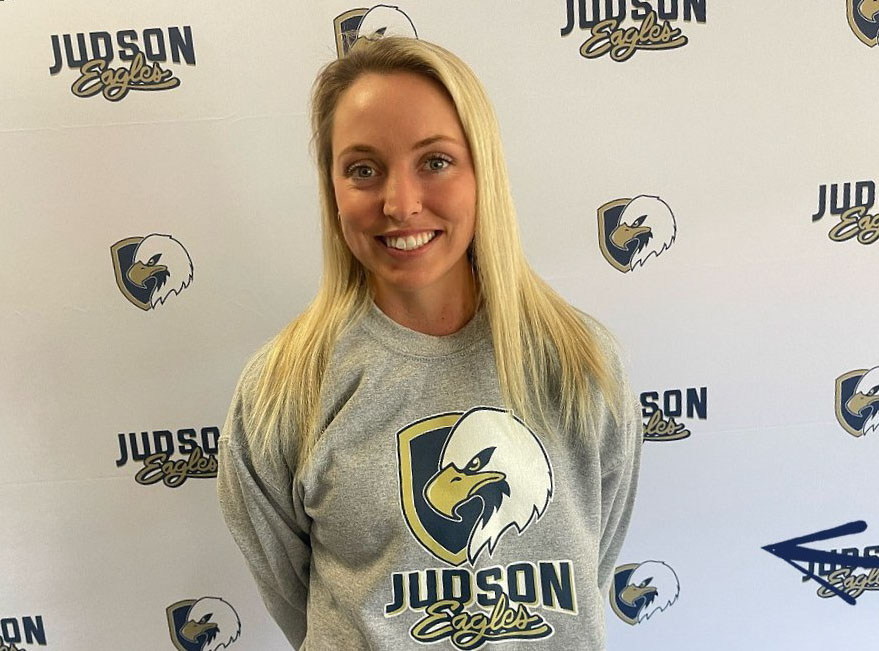 "The hiring of Coach Serewicz-Wido comes at the perfect moment for the women's volleyball program," said Athletic Director Rick Williams. "Her love of volleyball and passion for building meaningful relationships will be a welcomed addition to our Judson Athletics coaching staff and a blessing for our student-athletes!"
Serewicz-Widospent 2019-2021 as an assistant coach for the Morton College Women's Volleyball program and served as the Athletic Director and School Counselor for St. Patrick Catholic School in St. Charles, Ill. In addition, she had been a volleyball coach at Club Fusion in Batavia since 2017.
"I am so thankful and excited for this opportunity to work with these girls and Judson athletics!" said Serewicz-Wido. "I am eager to continue to build the program and guide these athletes to success on and off the court. Thank you, Rick Williams, Dr. Nikki Fennern, and Judson University for this amazing opportunity. Go Eagles!"
The St. Charles North alum played all four years in college, the first two years at Elgin Community College where she recorded over 1,000 digs and was named second-team all-conference in each season with the Spartans.  Serewicz-Wido then transferred to Concordia University-River Forest where she recorded 254 digs and 22 service aces during her two years with the Cougars. She graduated from Concordia with a degree in Sports and Fitness in 2018 and finished her master's degree in School Counseling from Concordia in 2021.