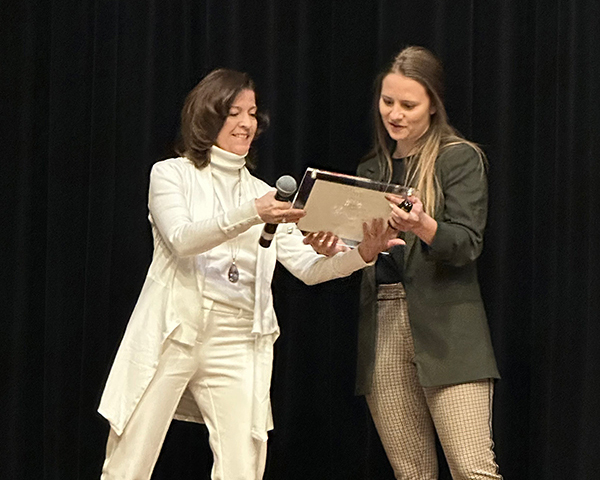 Judson's Department of Architecture unanimously approved the creation of a new award in honor of Judson's Provost and Chief Academic Officer Dr. Gillian Stewart-Wells. The honor is to recognize Dr. Stewart-Wells' invaluable support to the department, her long-time advocacy for architectural education at Judson, and her leadership, which serves as a role model for females in architecture, interior design, and other professions.
The first recipients of the Dr. Stewart-Wells Honor were Architect and Project Manager Lena Reiff, AIA, and Founding Principal of Ross Barney Architects Carol Ross Barney, FAIA. The two were honored following the 2023 Architecture and Interior Design Chapel Lecture held on February 3. The awards are to recognize Reiff and Ross Barney's invaluable contribution to the profession and leadership as practicing architects. The influential work of Ross Barney Architects is an example of exemplary architectural design and excellence in community advocacy.
Congratulations to honorees Lena Reiff and Carol Ross Barney as well as Dr. Gillian Stewart-Wells!