The Judson community will welcome Pastor Christian Dawson of Bridgetown Church to lead the weeklong Spiritual Enrichment Week, daily from February 6-10. The chapel times on Monday, Wednesday, and Friday will be at 10 a.m. while Tuesday and Thursday will be at 11 a.m. in Herrick Chapel (1151 N. State St., Elgin). All of these services will be free and open to the public.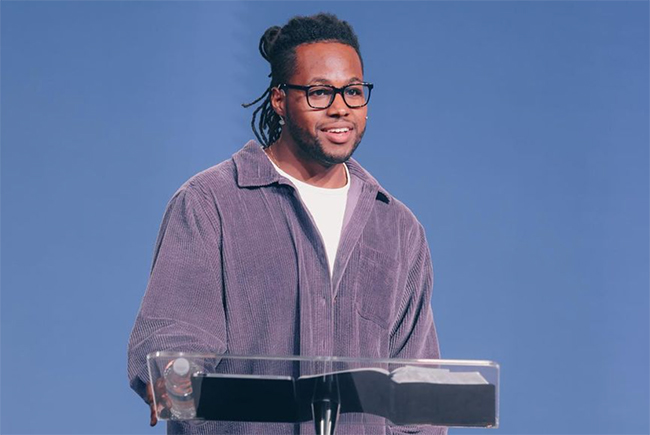 Pastor Dawson serves at Bridgetown Church in Portland, Ore. He preaches in local churches and leads worship with his band, McKinneyDawson.
Pastor Dawson was born and raised in Seattle and is half Ethiopian. He says he spent most of his twenties pastoring college students at a Christian university. Now, in his thirties, Pastor Dawson enjoys traveling to new places, going to concerts, taking pictures, playing with his band, eating food, reading in his hammock, hiking, watching Marvel, and having "passionate" conversations.
He studied at Northwest University where he double majored in Pastoral Ministries and Biblical Studies, then earned a Master of Arts in Bible and Theology. He has been a licensed and ordained minister since 2013.