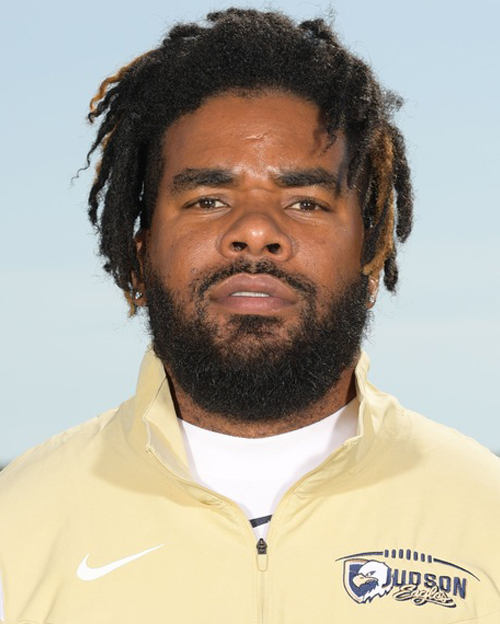 The Judson University Athletic Department is excited to announce the hiring of former NFL safety and return specialist Quintin Demps as Judson University Football's next Head Coach. 
The San Antonio, Texas, native is a nine-year NFL veteran who played for the Philadelphia Eagles, Houston Texans, Kansas City Chiefs, New York Giants, and the Chicago Bears. During his career, Demps recorded 312 tackles, 18 interceptions, 4 forced fumbles, 3 fumble recoveries, and has a total of three career touchdowns. Demps played four years at the University of Texas at El Paso where he is second in program history with 17 interceptions. 
 "I want to first give glory and honor to my Lord and Savior Jesus Christ, he just continues to blow my mind with his unconditional love," said Demps. "I am beyond excited for this opportunity to be the next head coach at Judson University. I look forward to building a culture where God is honored, academics is a priority, and football is a privilege. I want to thank the Judson administration for believing in me. It's time!" 
Demps succeeds Dan Paplaczyk, who led Judson University through its first two seasons of competition. Under Paplaczyk's leadership, Judson collected its first six wins in program history and developed several key standout players on offense, defense, and special teams. 
"We are very excited about having Quintin Demps as our next head coach," said Dr. Gene Crume, president of Judson University. "He's taking over a great foundation at a very important time in the history of the program."
Demps most recently spent time as the Defensive Backs Coach for the Judson University Football Team. In addition, Demps has served as the Assistant Track and Field Coach at Judson. Demps previously was the Defensive Backs Coach at Trinity International University (TIU) and was the Defensive Coordinator at Grayslake Central High School. In addition, Demps was part of the Track and Field coaching staff at Grayslake Central. A student in TIU's mental health counseling program with a theology component, Demps feels that his mission is to work with young athletes. 
"Coach Demps has proven to be a highly impactful and valuable member of our Judson Community," said Director of Athletics Rick Williams. "His work as a defensive backs coach has reached far beyond the confines of the football field.  Many of our athletes attest to the positive, influential role he serves in their life by blending his love of Christ with his passion for sports and helping others.  We look forward to watching God work through Coach Demps in this role."