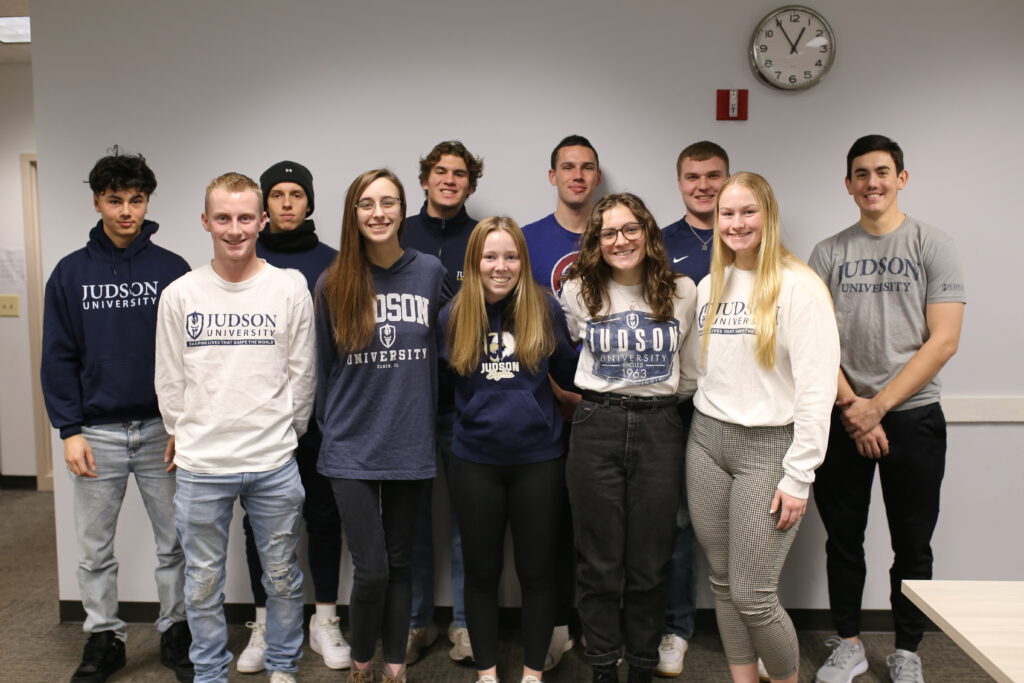 On February 8, 12 Judson University students will serve the Chicago Auto Show as interns. The students will be preparing press passes for the media, creating social media content, and guiding guests to car manufacturers' presentations of new models.
The student interns are: Chase Ashcraft, Derek DeVries, Sydnie Elder, Mathis Fauchet-Poli, Blake Foster, Greg Geake, Josephine Myers, Ezequiel Navarro, Mateo OjestoMartin, Alex Sippy, Emma Walberg, and Braly Wiser.

The Chicago Auto Show Media Days are Feb. 8-10. The First Look at Charity Gala will be Friday, Feb. 10 and student interns will be working to welcome guests to the event.

The Chicago Auto Show will open to the public on Saturday, Feb. 11 and will run through Monday., Feb. 20 with a variety of special tributes and activities.