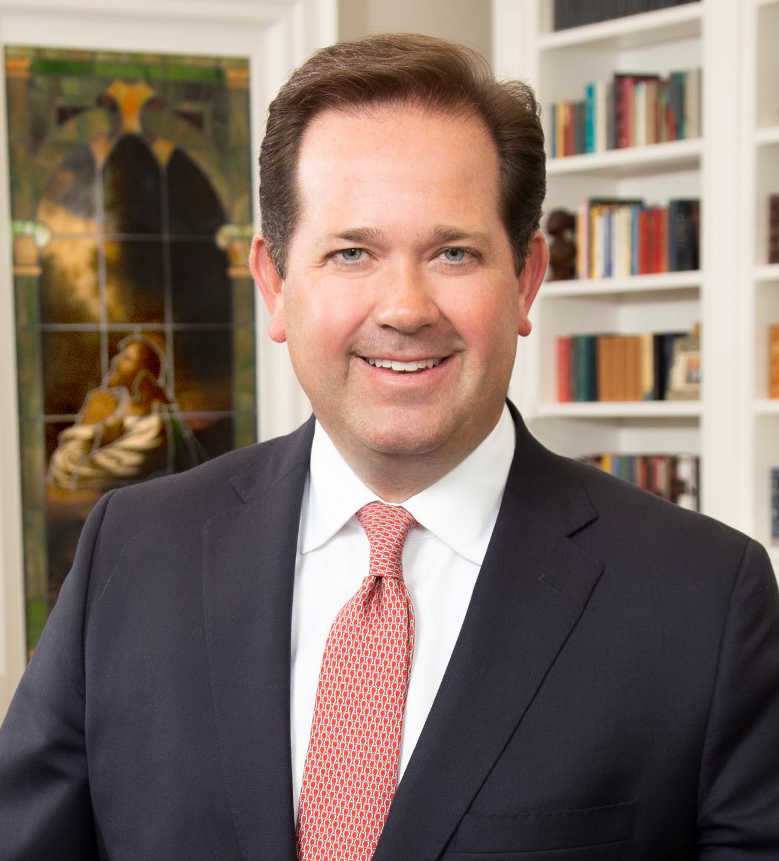 Judson University will welcome Dr. Adam C. Wright, president of Dallas Baptist University, as the keynote speaker during Fall Commencement exercises at 10 a.m. and 2 p.m. on Saturday, December 10, at Herrick Chapel.
Since becoming President in 2016, Dr. Wright has expanded Dallas Baptist University's academic and athletic programs, the main campus footprint from 292 acres to 368 acres, increased campus facilities by adding 12 new buildings and has achieved record growth in traditional-age undergraduate students and residents living on campus. During this time, the university's endowment has increased from $37.7 million to approximately $70 million in 2022; total assets increased from $182 million in 2016 to $238 million in 2022, and more than $50 million has been raised through new initiatives and fundraising campaigns.
Prior to his presidency, Dr. Wright served the university as a vice president and academic dean as well as several other roles in administrative, academic, advancement, and enrollment functions since 2002. In 2014, Dr. Wright founded Dallas Baptist University's Institute for Global Engagement, a Christian think tank with a focus on bringing together scholars and practitioners as a catalyst for moral and spiritual renewal in society. He oversees the publication of the "Daily Briefing" on contemporary issues from a biblical perspective, and the programming of "Veritas," an on-campus student forum discussing timely topics from a Christian worldview.
Dr. Wright has earned a Bachelor of Arts in Communication, a Master of Education in Higher Education, and a Doctor of Philosophy in Leadership Studies from Dallas Baptist University. Since 2018, he has been an annual participant in the Yale School of Management, Chief Executive Leadership Institute.