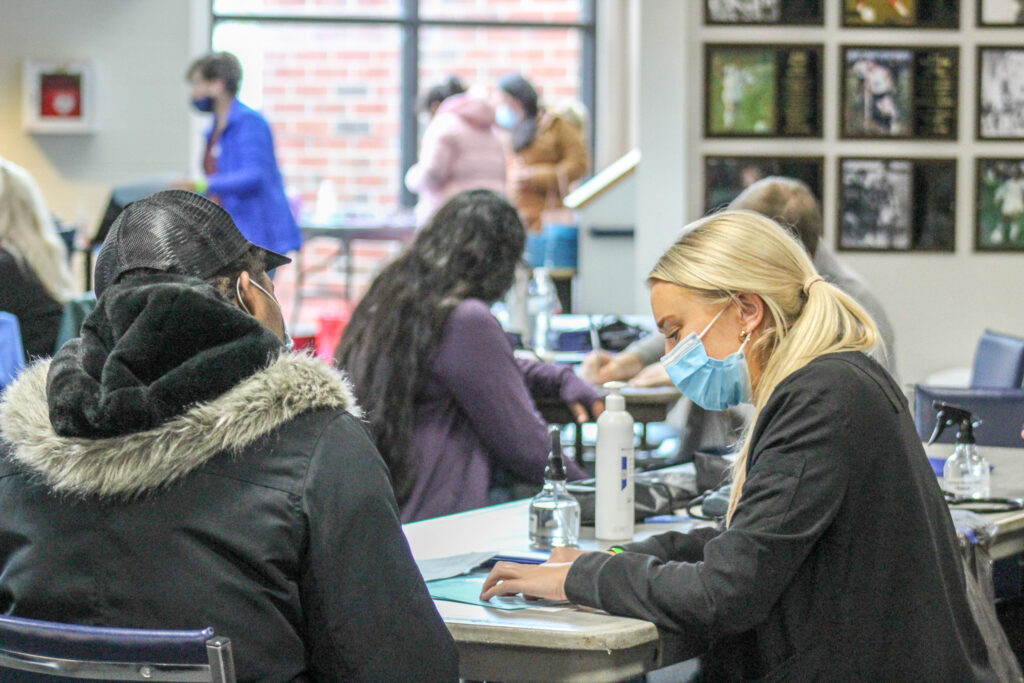 The Heal Elgin two-day free clinic is back for the fourth year on October 8-9, 2022. The free clinic will provide dental, vision, and medical services to patients on a first-come, first-served basis at Judson University, Lindner Fitness Center. All services are free and no ID is required.
The Heal Elgin Project grew out of Love Elgin Days in 2018. It started as a community initiative of The Elgin Adventist Church under the leadership of Dr. Terri Dallas-Prunskis, MD. "This church is a Christian community that goes beyond 'church' and invests in serving the community's needs. Our purpose is to restore the image of God in a world of brokenness, one life at a time."
Services available at the Heal Elgin/AMEN Clinic may include dental cleanings, dental fillings, dental extractions, dental x-rays, eye exams, glaucoma testing, eyeglass prescriptions, eyeglasses made on-site, women's health exams, and general medical exams (blood pressure, cholesterol, glucose, stroke, colon rectal cancer), lifestyle counseling (how to increase health and longevity, spiritual counseling and prayer), foot care, relaxing massage (head and neck) and other services.
Due to time constraints, patients should be prepared to choose between DENTAL and VISION services. Medical services are offered to every patient attending the clinic.
The clinic parking lot (at Judson's Fitness Center) will open no earlier than 4:00 a.m. on October 8. Ticket distribution will begin at 5 a.m., and patients will be seen in order of their ticket number when clinic doors open at 10 a.m. This process will repeat on October 9 with doors opening at 8 a.m. All guests should enter the Judson University campus by taking River Road, passing the flag entrance, and using the roadway leading past the Riverside Treatment Plant to the Lindner Fitness Center parking lot. See the Campus Map here.
Anyone who would like services, especially dental services, is encouraged to arrive as early as possible. We will stop seeing patients when the clinic reaches capacity for that day.
In response to COVID-19, we will continue disinfecting and safety processes. All patients will be required to wear a face covering on entering the clinic. For more information, to donate, or to volunteer, please visit www.HealElgin.Org or call (630) 318-6225