Please welcome the following faculty who have joined Judson or changed their roles beginning with this academic year.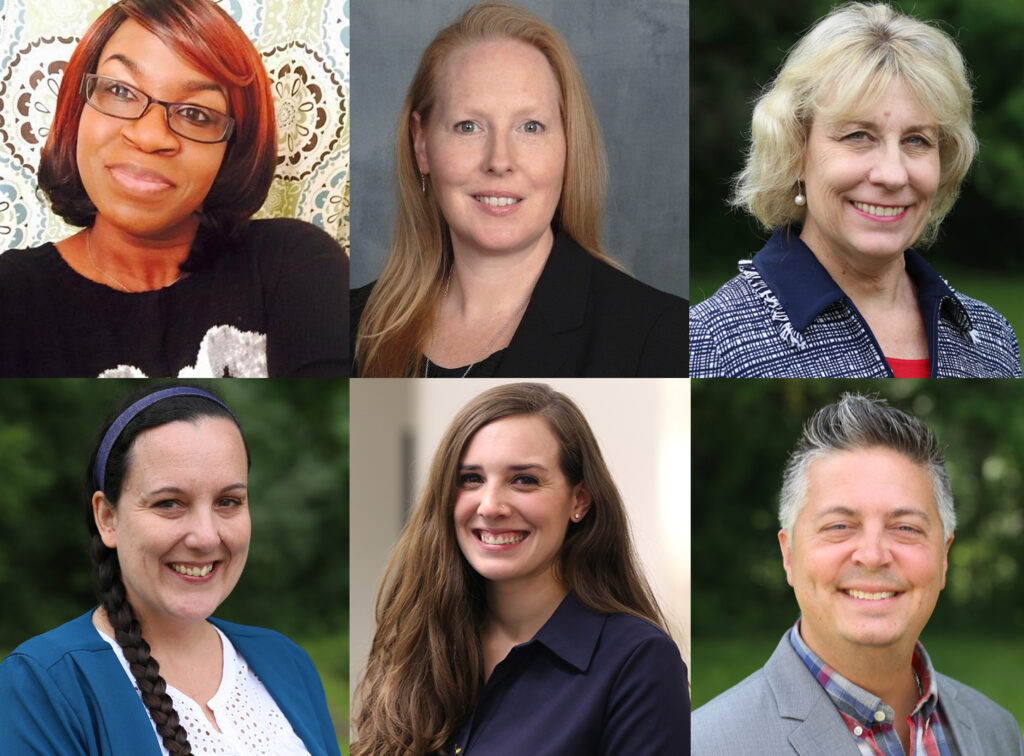 Dr. Quiana Bradshaw – Pro-rata Assistant Professor – Computer Science
Dr. Quiana Bradshaw is from West Philadelphia, Pa. Dr. Bradshaw serves as an Assistant Professor of computer science and received her Doctor of Computer Science with a concentration in emerging media in September 2013. She is making a significant contribution to the field of game-based learning in academia. Her dissertation was titled "Dissertation: Learning Game Design Characteristics through the study of flow and the Elemental Tetrad in the World of Warcraft & Minecraft." Quiana has served as a Software & Industry Information Association Codie Judge from 2016 to present & Serious Play Conference International Serious Play Awards Game Judge from 2018 to present. Aside from being a faculty member, researcher, and author, she enjoys game-based learning initiatives. She is a member of the Higher Education Video Game Alliance of the Association for Computing Machinery and the International Game Developers Association.
Dr. Angel Ford – Assistant Professor, Assistant Department Chair of DLIT/DLead – Education
Dr. Angela Y. Ford began working in education in 2007 and performed a variety of roles in K12, including teacher, guidance director, assistant principal, and principal until she moved to higher education in 2013. She has worked on several national and international research projects and partnerships. She was a Fulbright Scholar to Ethiopia for the 2019-2020 academic year. She loves to travel and has visited five continents. Before working in the field of education she was an electro-environmental technician in the U.S. Air Force, working on A-10s, F-15s, and F-16s. Her research interests include improving learning environments; student and educator motivations, aspirations, well-being, and persistence; fair and equitable partnerships and collaborations; global social justice in scholarly communication, and the benefits of cross-national and international investigations.
Prof. Joan Kaufman – Visiting Assistant Professor, Program Coordinator – Interior Design
Joan Kaufman has been an adjunct professor of interior design at Judson since January of 2016. Joan worked for several commercial design firms and an office furniture dealership prior to founding Interior Planning & Design, Inc., an award-winning design firm located in Naperville, Illinois. She earned her MPH and MBA from Benedictine University, a Bachelor of Science in Interior Design, and a BFA in Art History from the University of Illinois at Urbana-Champaign. Joan is a Fellow of ASID and served as the chair of the Illinois State Board of Registered Interior Design Professionals for seven years. She is currently serving on the ASID National Educations Qualifications and Professional Development Committee while pursuing her Doctorate in Educational Leadership and Policy Studies.
Dr. Dana Onayemi – Assistant Professor, Interim Program Director of DCS – Computer Science
Dr. Dana Onayemi received her Bachelor of Science from the University of Illinois in Champaign-Urbana in 2005; since then she has earned a Masters of Education in Literacy, a Masters of Education in School Leadership, and a Doctor of Education degree.  With a wide range of experiences, including teaching students ranging in age from pre-K-adult, curriculum writing, consulting, and facilitating numerous professional development sessions, Dana has broadened her perspective to make informed decisions in the best interest of all stakeholders. She pursues a range of knowledge and her research interests include the following: systems-thinking, inquiry & action research, educational tech tools, creative curriculum, authentic assessment, social justice, and mental health.
Prof. Claire Salvati – Assistant Professor, Reference/Instruction Librarian – Library
Claire Salvati received her Master of Science in Library and Information Science from the University of Illinois Urbana-Champaign and her Bachelor of Arts in Information Systems from Judson University. She most recently served as an Assistant Librarian, Reference, and Technology Librarian at Penn State University for four-and-a-half years.  Claire's research interests and passions include information and digital literacy, student engagement, and peer-to-peer services in academic libraries.
Dr. Jerry Schnepp – Associate Professor, Department Chair – Undergraduate Computer Science
Prior to his appointment at Judson, Dr. Jerry Schnepp served as Associate Professor of Visual Communication Technology and Director of the Collab Lab at Bowling Green State University. He teaches courses in Design Systems, Data Structures, Interactive Media, Usability, User Experience, and Augmented and Virtual Reality. His research efforts focus on STEM Education, Learner Experience Design, Technology for Online Assessment, Interactive Mobile Learning, and Digital Sign Language Synthesis. He is the recipient of the 2022 BGSU Faculty Mentor of the Year Award, the 2018 Elliott L Blinn Award for his work supporting undergraduate research and creative work, and the 2018 Faculty Excellence Award from the Association of Technology Management and Applied Engineering.