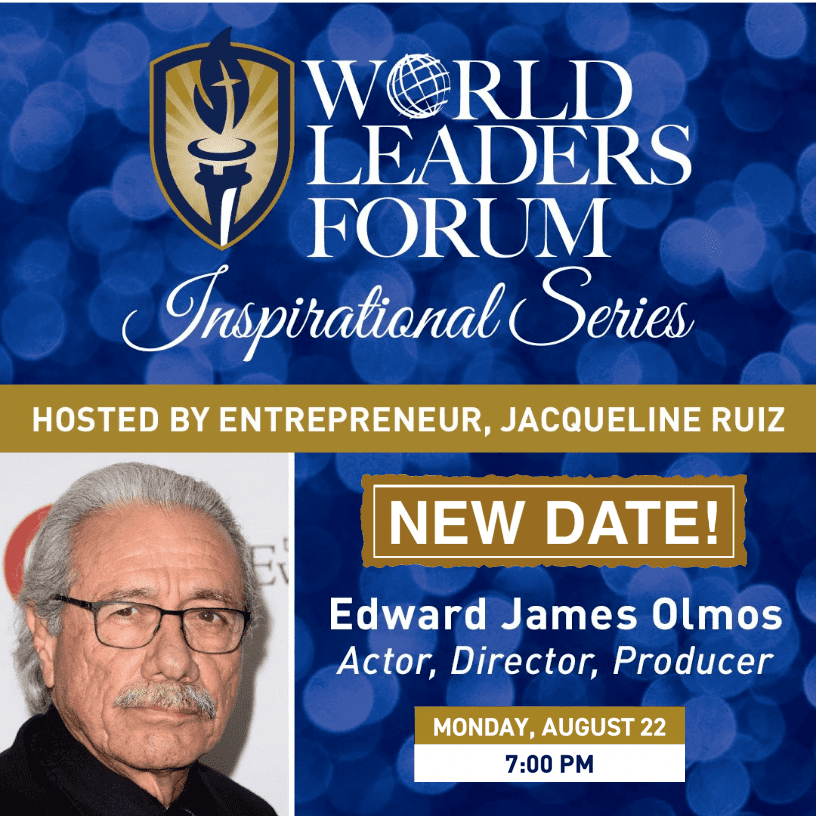 This Monday, Judson will host Actor, Producer and Director Edward James Olmos for the Inspirational Series. The VIP Event begins at 5 p.m. and the public presentation at 7:00 p.m.in Herrick Chapel. Questions? Contact [email protected].

Parking Blocked and Reserved for WLF Inspirational Guests
• All parking on University Drive will be blocked off Monday at 2:00 p.m. through the end of the event Monday evening. This will include areas of the cul-de-sac south of the Administration Building all the way to HAWAC and the parking lot. This parking will be reserved for Dignitaries, event VIPs, select WLF staff and disabled placard bearers. VIP event overflow will be sent to the Lindner Tower lot for parking.
• Parking spaces behind the University Center (15-minute, visitor, staff and commuter) from the Y-intersection to the Barton driveway will also be reserved for WLF Event attendees and blocked off later Monday afternoon.
• The Campus Apartment lot will be used for security and vehicles of other event participants. There should not be any cars there after 2:00 p.m.

Where Can You Park?
• Wilson Hall parking lot will remain open.
• Lindner Fitness Center front and rear parking lots will remain open for regular use by all. • Creekside South parking lot will be open to all and a good choice for those who need to access Thompson Hall, Betty Lindner Commons and the Administration Building. • Linder Tower front lot and the Harm A. Weber Academic Center parking will be reserved for event guests. We regret any inconvenience these restrictions place on you for this one day as we welcome guests on campus for our WLF Inspirational Series event with Edward James Olmos.