After more than a year of planning and months of migrating data, Judson University will launch a new WordPress website on August 11. Many of the special links and shortcuts will use the same URL or shortcuts.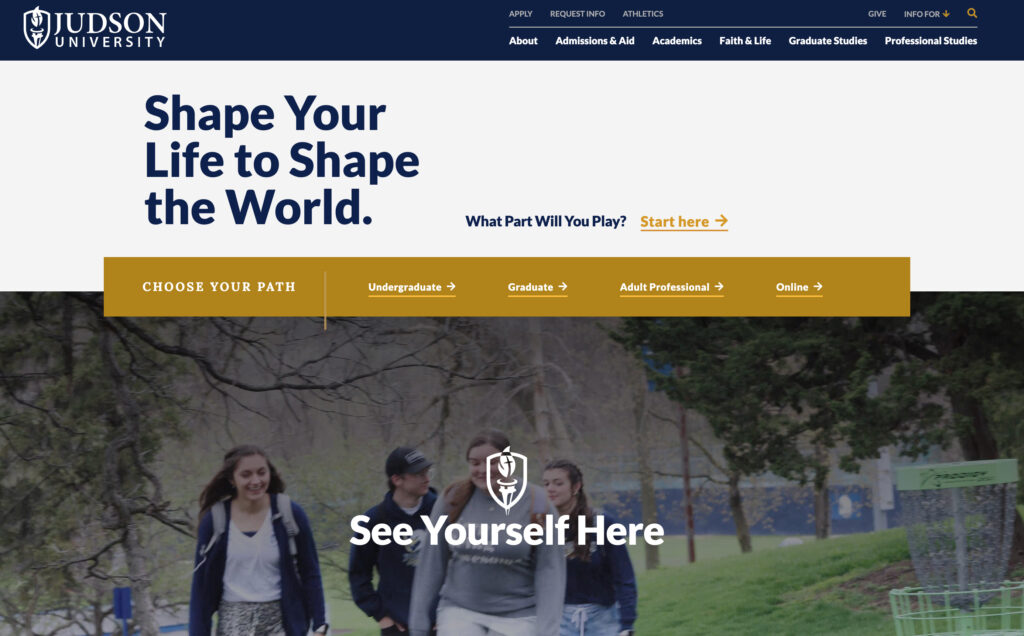 This new site is replacing the Ektron content management system, which was in place since 2007. Current students, faculty and staff, and alumni will find their key links by using the "Info For" drop-down in the upper right corner. When you select those drop-down links, you will have a page that gives you links to E-learn, campus offices, and email. Judson's catalog is now housed in a new system called Leapfrog. Adjustments to the catalog should be directed to the Registrar's Office.
During August and September, the Marketing and Communications Office will continue to finalize some areas of the site and fine-tune all of the academic areas. Training sessions will be held in September with key departments and staff to allow them to edit their content pages. If changes are needed or you discover links that do not work, please submit the URL in question with the change to [email protected].
The directory section of the site is what powers the "Contact" links on the sidebars of academic pages and "Faculty" pages of the site. If you have faculty and staff who need a new photo to populate these areas, please submit that request to [email protected].
Thank you for your patience as we continue to improve the site in the coming months.