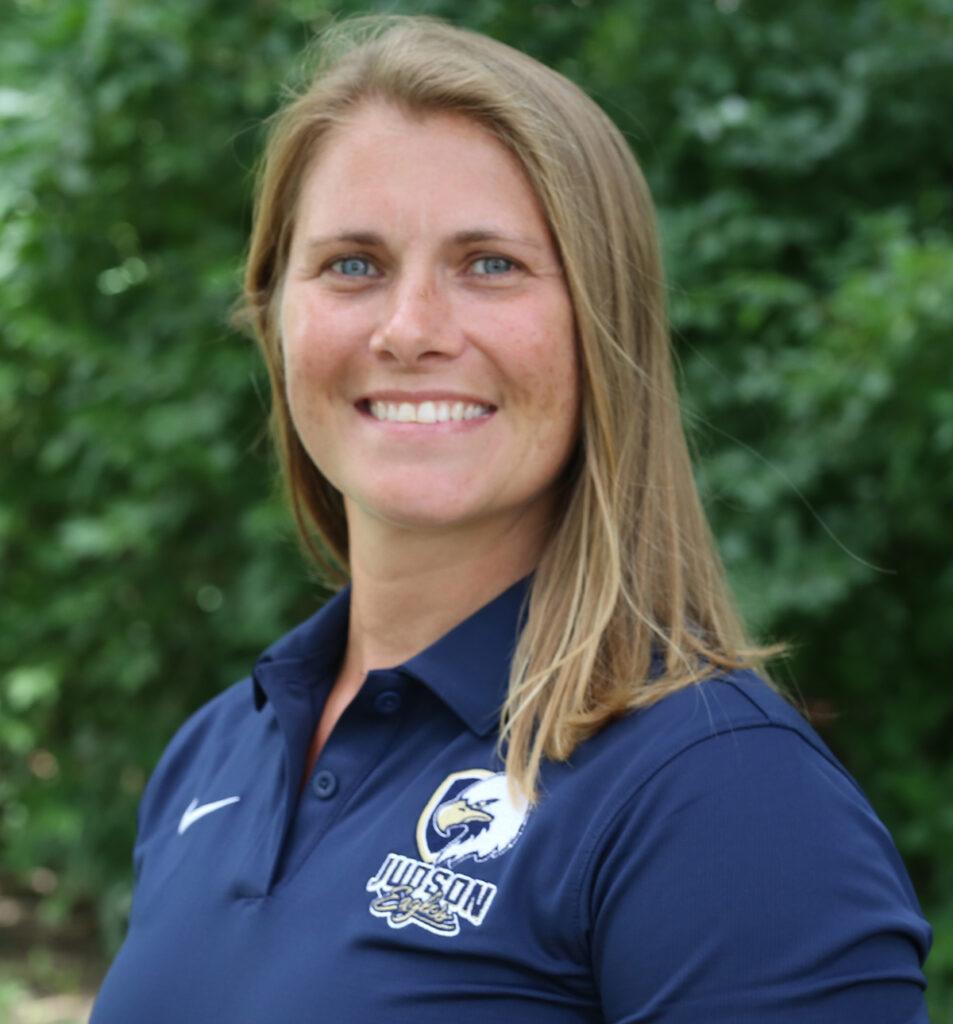 Judson University's Athletic Department welcomes Laura (Opie, '01) Starkey as Head Softball Coach. Starkey returns to campus after an 18-season run as the top assistant coach at Aurora University, one of the top NCAA Division-III programs in the nation. While there, Starkey collaborated with the coaching staff to create and implement practice plans; helped develop and sharpen players' physical and mental abilities; and challenged her players to be the best on and off the field. The Judson alumna assisted in player evaluation and used strategies to maximize each player and the team as a whole. She mentored players in their future careers, encouraged them to become active leaders within their community, and helped scout and target talent to build a competitive and cohesive program.
Since 2010, Starkey has helped Aurora record at least a .600 winning percentage in every season, including at least 26 wins except the COVID-shortened 2020 season where the Spartans held a 7-1 record at the time the season halted. In 2022, Aurora finished the season with a 31-8 record (.795 winning percentage), including a seven-game win streak to start the season and a 19-5 (.792) (conference record). During most of her tenure at Aurora, Starkey also worked as a portfolio analyst and an auction manager at the Donlen Corporation from 2008-2016.
As an Eagle, Starkey played softball from 1998-2001 and basketball from 1997-1998. As a softball player, Starkey was a four-year starter in softball and was named to the NCCAA All-Region Team (as a Junior and Senior), the CCAC (Chicagoland Collegiate Athletic Conference) All-Conference Team, CCAC All-Tournament Team, and was a team captain and team MVP as a Senior. Starkey recorded 85 career hits, and 17 stolen bases, in 306 career at-bats. All three stats were top-10 program records at the time. She was a part of the first two teams to have a .500 or better winning percentages in over a decade as the 1999 team had a 14-13 record, while the 2000 team had a 17-16 record.
Starkey resides in the Northshore area with her husband, Terrence, and her daughter, Lelia. Starkey began her tenure on July 5.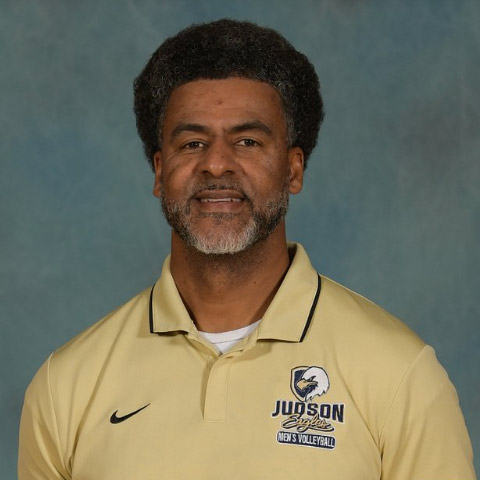 Irick Gardner will now serve as the Head Women's Volleyball Coach. Gardner has coached volleyball for decades as he participated in the 1988 & 1989 AAU National Tournament and has been coaching the sport since 1988.
He is no stranger to Judson Athletics, as he has coached and will continue to coach the Men's volleyball team. This past season, Gardner was named CCAC Men's Volleyball Coach of the Year as he led Judson to numerous heights, including its first 20-plus win season, 10-plus win conference season, first CCAC tournament appearance, and its first CCAC Championship match appearance. Gardner is the program's all-time winningest coach (42 wins) and is the first head coach in program history to maintain a .500-plus winning percentage (.518%).