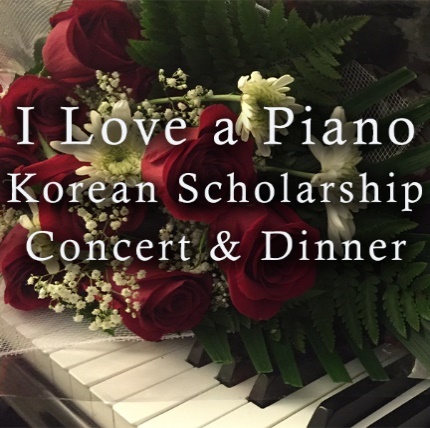 Dr. Sojung Lee Hong invites the Judson community to attend, free of charge, this year's Korean Scholarship Concert on Sunday, May 22, in Herrick Chapel at 4:00 p.m. This annual event supports our international music students who are pursuing a certificate through the Music Certificate Program that Dr. Hong directs. These students act as accompanists for the University Choir, Chamber Singers, and student recitalists and are an integral part of the DCWPA.
This year's concert will feature guest pianist Ann Chang. Several former graduates of the Certificate Program will perform an exciting 8-hand repertoire! A delicious (optional) dinner will follow the concert at 5:30 p.m., catered by Fresh Ideas in Judson's dining hall, at the discounted price of $25 per plate for the Judson community (including staff, faculty, students, alumni, and Friends of Judson).
Please email Dr. Sojung Hong at [email protected] if you would like to attend the concert. If you'd like to attend the optional dinner as well, please RSVP to Dr. Hong by Monday, May 16. To make a tax-deductible donation to this important scholarship fund, please go to bit.ly/JUKoreanFund.