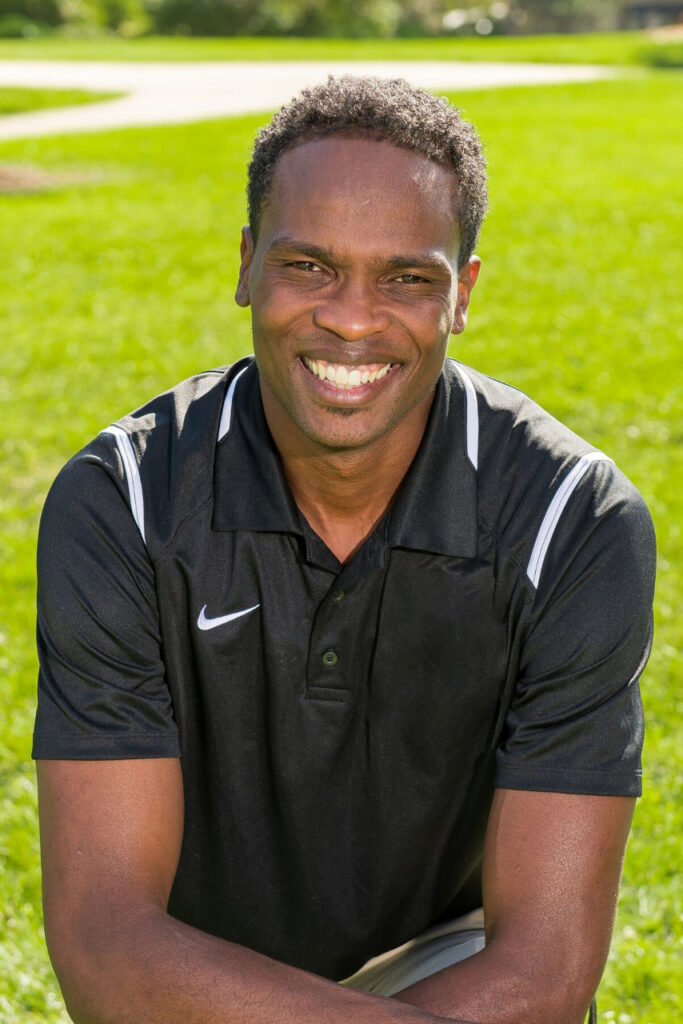 Judson Basketball Hall of Famer and 2002 alumnus Rick Williams will join Judson University as the new Athletic Director.
Williams has been an excellent administrator at Elgin Academy as he has served as the Athletic Director and Head Men's Basketball Coach since 2016 and as the Upper School Dean of Students since 2020. As the Athletic Director, Williams has innovated and implemented the PACK (School Spirit) program designed to provide cross-divisional support to athletes. Additionally, he oversaw numerous improvement projects while at Elgin Academy. This included a full equipment and uniform overhaul, updating indoor and outdoor athletic facilities, and helping with digital platform changes including social media and website updates to represent Elgin Academy Athletics.
"As a student-athlete at Judson, I experienced how faith, education, and athletics could change a life," said Williams. "As a financial aid officer and literacy manager, I learned how to make the opportunity of education available to all that would seek to find it. As a teacher, I learned how to communicate a unique message to each individual student to have maximum effect. As a business owner, I learned how important it is to establish relationships with all stakeholders in a given community. As a basketball coach, I learned the far-reaching impact of belief in self and belief in others. As an Athletic Director, I've known the importance of structure, compliance, and communication when establishing and maintaining culture. As a Dean of Students, I have learned the importance of self and community accountability. I am so excited to bring all of these lessons back home to Judson University to partner with coaches, professors, and leadership in our efforts to help our students shape their life to shape the world!"
As the Upper School Dean of Students at Elgin Academy, Williams developed and implemented a leadership discussion group (LEAD) that encouraged students to grow in leadership skills in listening, engaging accountability, and discipline. He also was a charter member of many organizations at Elgin Academy, including the Social-Emotional Learning Committee, the AIM team focusing on diversity and inclusion, and the student support team that works towards weekly discussions on the well-being of the student community.
"The entire Judson community is excited to welcome Rick and his family back to Judson University as he takes over as our athletic director," stated Dr. Nikki Fennern, Executive Vice President. "Judson University athletics has seen tremendous growth and competitive success. We are excited to continue and advance that success under Rick's proven leadership. As an alumnus and member of the Athletics Hall of Fame, Rick brings great familiarity with Judson and a passion for the University's mission and continued advancement. I cannot wait to start working with Rick and our talented athletic department staff as we advance the departmental and University vision and mission.
Fennern continued, "I thank Interim Athletic Director, Gary Newsome, for his leadership this year. As a national NAIA Athletic Director of the Year, Gary was an amazing mentor for the athletic department while continuing to move the department forward in a positive manner."
As the Head Coach of the Men's Basketball Program for the Hilltoppers, Williams took over a winless program and increased in win total each year. Additionally, in 2019 he led Elgin Academy to its winningest season since 1996 as the team advanced to the 1A Regional Semifinal that season. Additionally, Williams served as the founder and program director for the AGB Hawks Basketball program, which housed teams for both boys and girls at the 7th-11th-grade levels, from 2011 to 2019.
Williams is 10th in all-time scoring for the Judson University Men's Basketball Program with 1474 career points in 116 games played. He is also top 10 in program history in field goals made (573), total rebounds (636), blocked shots (80), total steals (219), and games played (122). His 77-steal campaign in 2001-2002 ranks tied for fourth in program history and his 34 games played in 2001-2022 also ranked sixth in program history. In his senior season, Williams was on the Eagles team that finished with the third-most wins in program history (19).
Williams will begin his tenure July 1.