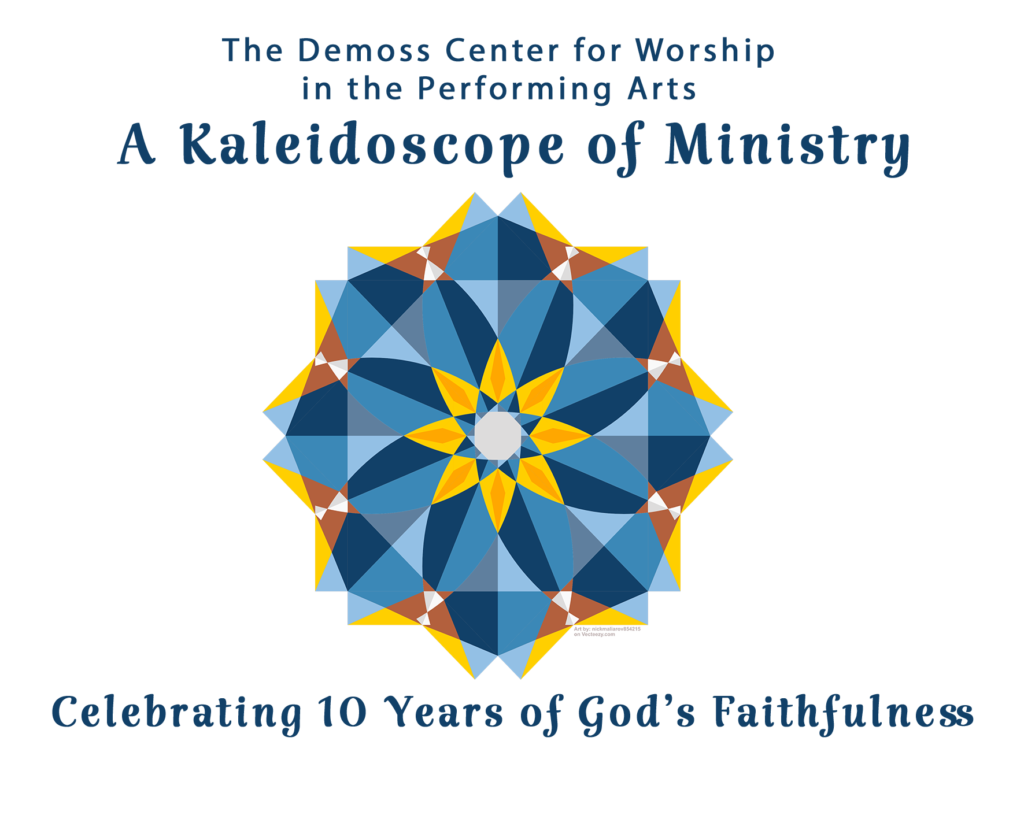 This year marks the 10th anniversary of the Demoss Center for Worship in the Performing Arts at Judson University! We are excited to celebrate this milestone with a three-concert series highlighting the many facets of ministry the DCWPA has had over the years – a kaleidoscope of many colors collaborating together to worship and bring glory to the Lord.
Please plan on joining us for our Three-Concert Series Celebrating 10 years of the DCWPA, 2012-2022

Friday, April 29 at 7 p.m.: An Evening of Celebration
DCWPA Festival Ensemble, University Choir, Percussion Ensemble Herrick Chapel | Free-will Offering Saturday,

April 30 at 7 p.m.: An Evening of Inspiration
Chamber Singers, Piano Ensemble Alumni Guitar Ensemble, Theatre, Christian Ministries Thulin Auditorium | Thompson Hall | Free-will Offering

Sunday, May 1 at 3 p.m.: An Afternoon of Jazz
Huntley Brown Jazz Quartet and the Judson Jazz Combo Herrick Chapel | Free-will Offering
All of the concerts can be seen on Judson's social media:
Facebook.com/JudsonU
YouTube.com/user/JudsonBlueCrew
The first of the three concerts will feature a special "DCWPA Festival Ensemble" comprised of DCWPA music professors, staff, and students premiering an exciting new piece composed by DCWPA alum, Ben Richardson. The Evening of Celebration will spotlight the University Choir and the Percussion Ensemble as we thank the Lord for His faithfulness over the past 10 years.
The second concert will highlight smaller ensembles in the more intimate setting of Thulin Auditorium in Thompson Hall. Joining the Piano Ensemble, Chamber Singers, and a special Alumni Guitar Ensemble will be Judson Theatre and Christian Ministries weaving together an Evening of Inspiration.
Concluding the Festival of Worship will be an Afternoon of Jazz showcasing an alumni Jazz Quartet consisting of pianist Rev. Dr. Huntley Brown, Dr. Warren Anderson on bass, Rev. Elliott Anderson playing drums, and vocalist, Rev. Jeorge Holmes. The Judson Jazz Combo will be joining forces with the Quartet to bring the festival to a sophisticatedly footstompin' close. A free-will offering will be taken at each of the concerts.