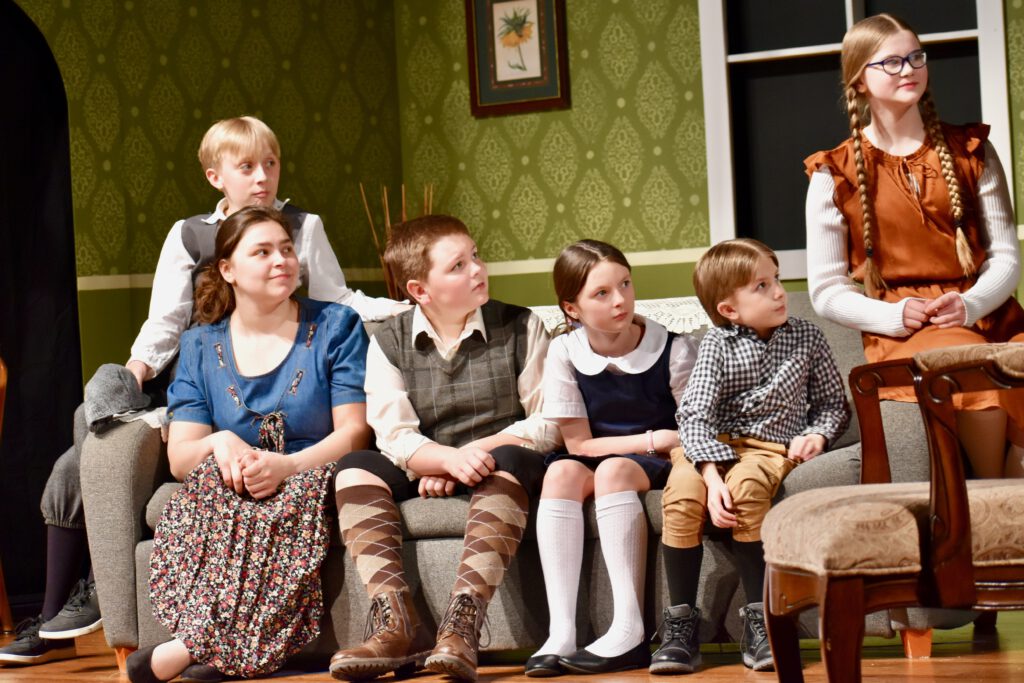 Judson University Theatre's spring production will be Cheaper by the Dozen from March 31-April 2. The spring production will take place in the Thulin Auditorium of Thompson Hall.
Cheaper by the Dozen is the true story of the Gilbreth family living in the 1920s. Mr. and Mrs. Gilbreth are both engineers specializing in efficiency research. They help companies eliminate needless movement to save time and money. Humorous and poignant problems arise when Mr. Gilbreth tests his theories on his own 12 children, causing friction from his teenagers who just want to be normal, modern young people!
This production is directed by Judson Theatre director, Professor Kimberly Schmidt. Recent Judson graduate Rose Wodek '21 is the assistant director.
Shows will be held Thursday, March 31, Friday, April 1, and Saturday, April 2 at 7:00 p.m. each evening with a matinee on Saturday, April 2 at 3:00 p.m. in Thulin Auditorium. Tickets are now on sale at dozen.eventbrite.com.