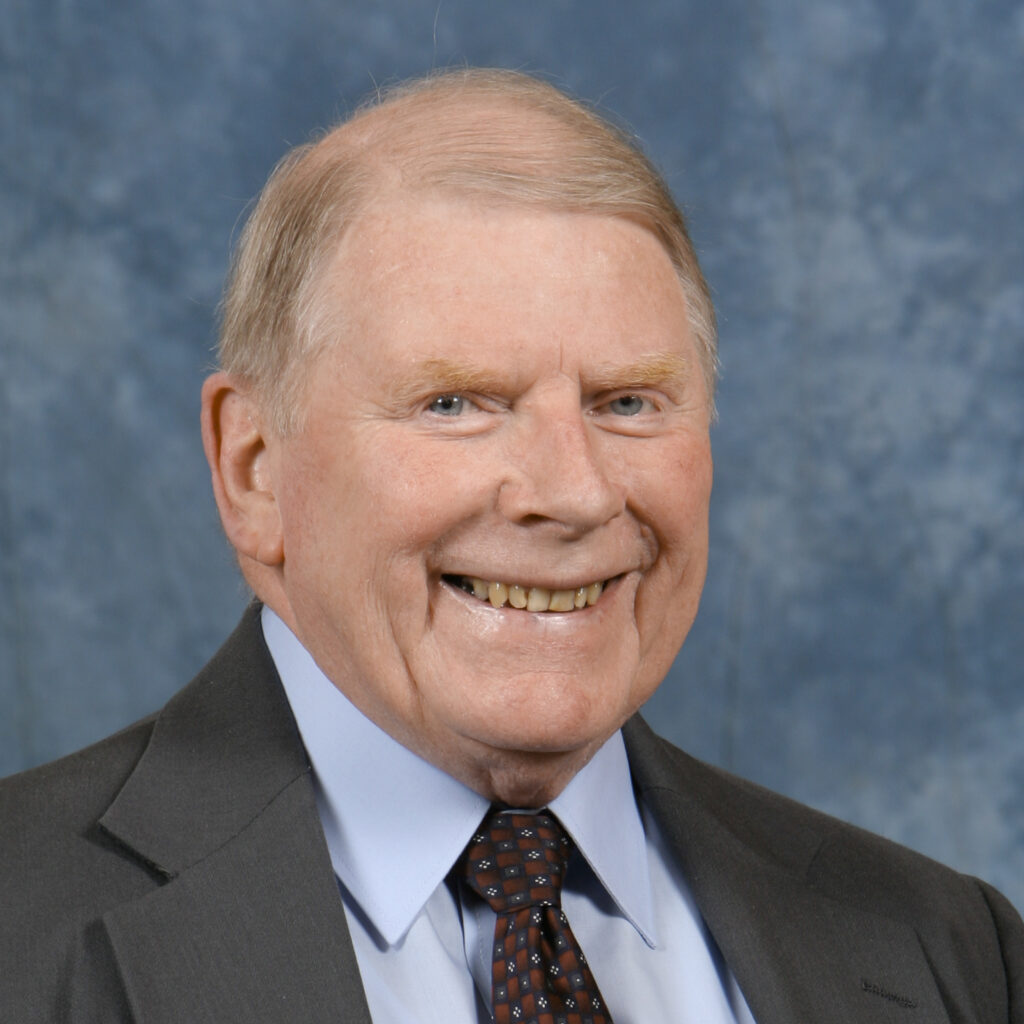 Judson University mourns the passing of Dr. Robert D. Erickson, age 90, who went to be with the Lord on Monday, January 31, surrounded by family. He was the last of Judson's founding full-time faculty who joined Judson in 1961 and enjoyed over 50 years of teaching in the classroom.
Dr. Erickson pursued doctoral studies at the University of Chicago, later receiving an honorary doctorate from Judson University. He received a Bachelor of Divinity from Bethel Theological Seminary in St. Paul, Minn., and his Bachelor of Science from the University of Minnesota. In 1961, while teaching New Testament Greek in the collegiate division of Northern Baptist Theological Seminary in Chicago, Dr. Erickson became captivated by the vision of Dr. Benjamin P. Browne to move the college division of the seminary to Elgin and continue its ministry as Judson College. He is responsible for the drafting and designing of the Biblical Studies curriculum at the inception of Judson in 1963.
Dr. Erickson was an ordained minister with the Baptist General Conference. He served as the Pastor of Hillside Baptist Church (now Crossroads Community Church) of Hillside, Ill., and was an interim minister for several other churches. He and his wife, Gladys, have been long-time members of Chapelstreet Church (formerly First Baptist Church of Geneva). Dr. Erickson considered his experience at Judson to be a meaningful way to invest his life, but he also taught select courses at Northern Illinois University/Loyola University, College of St. Francis, and Wheaton College.
In 2012, Judson honored Dr. Erickson on Founders' Day with the Golden Eagle Award, one of Judson's highest honors, in recognition of his 50 years of teaching. He was recognized as never missing a single class in his entire career with Judson.
Robert and Gladys have led by example in giving to further God's kingdom on earth through their faithful giving to Judson for more than 50 years. Additionally, they have created a legacy for Judson that will live on for years to come through the Heritage Society and remembering Judson in their estate plans. Their giving supports the departments where Dr. Ericksonfaithfully served, Biblical & Theological Studies and Christian Ministries, through scholarships and endowed funds. As a graduate of Bethel University and an active member of Chapelstreet Church, he created synergy among Judson and these organizations to raise up future Christian leaders and pastors and remembered all of them through his estate.
Dr. Erickson has been an active member of the greater Elgin community by representing Judson in the Kiwanis Club of Elgin for 50 years. During his time with Kiwanis, he was influential in raising more than $100,000 towards Project Eliminate, an international effort to eliminate maternal and neonatal tetanus.
Dr. Erickson is survived by Gladys, his wife of 67 years, six children, Robert, Randall (Laura), Timothy (Valerie Dobiesz), Susan Suits (Jeffery), Jens, and Julie Henderson (Jeffrey), 17 grandchildren, and 3 great-grandchildren. Several of Dr. Erickson's children and grandchildren have attended Judson University, with 3 grandchildren currently attending.
A Celebration of Life service will be held on Saturday, February 12, 2022, at 1:00 p.m. at the Herrick Chapel at Judson University with a short visitation preceding the service from noon to 1:00 p.m. A visitation will also be held on Friday, February 11 from 5:00-7:00 p.m. at Laird Funeral Home in Elgin.
In lieu of flowers, the family suggests memorial gifts to the Robert D. Erickson Endowed Scholarship fund at Judson University to benefit students in Biblical and Theological Studies. Gifts can be sent to: https://bit.ly/JUEricksonMemorial
Or Judson University 
c/o Advancement Department
1151 N. State Street
Elgin, IL 60123