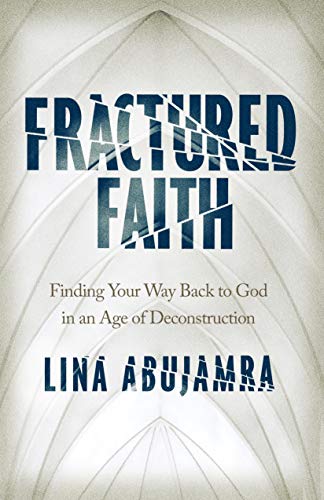 The Faculty Development Committee has selected Fractured Faith by Lina Abujamra for the SpringBook Circles.
Lina has been a regular chapel speaker in recent years and briefly served on the Judson Board of Trustees. This book examines the concerns and struggles for those whose faith has been challenged by God's apparent silence, by the unloving behavior of other Christians, and by the struggles of life.  It may help you understand friends, family, or students disillusioned with their faith and give you some language to help them find their way back to God.
We believe this book and the discussion circles would be beneficial campus-wide and will be open to both faculty and staff.
To sign up and participate, fill out the form below. The first ten faculty and ten staff to sign up will receive the book for free.
https://forms.office.com/r/NDg2EvrWvv