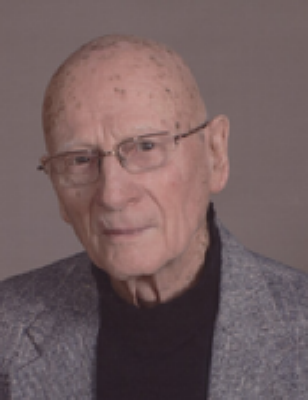 Judson University mourns the loss of Dr. E. Harold Harper of Oak Park Heights, who died at age 94 on November 28. Dr. Harper served as Judson's Academic Dean from 1981 to 1992 and is credited with launching Judson's Department of Education. He invited Dr. Jeannette Hsieh to become the Chair of the Education Department and together, they helped many education students earn teaching certificates from another accredited university while graduating from Judson.
Dr. Harper was honored in 2014 with Judson's Golden Eagle Award for his support of the university. He also was given the title of Faculty Emeritus in 2010. He and his wife, Almeta, started an endowment fund for students in Judson's education program. They also were members of Judson's Heritage Society.
Dr. Harper was preceded in death by his wife, Almeta; sisters, Marian (Lee) Felder, Helen (Dale) Waller, and brother, Bob Harper. He is survived by children, Julie Dean and David Harper, five grandchildren, and eight great-grandchildren.
The funeral service was held Thursday, December 2. Memorials in Dr. Harper's honor can be sent to Stillwater Evangelical Free Church.