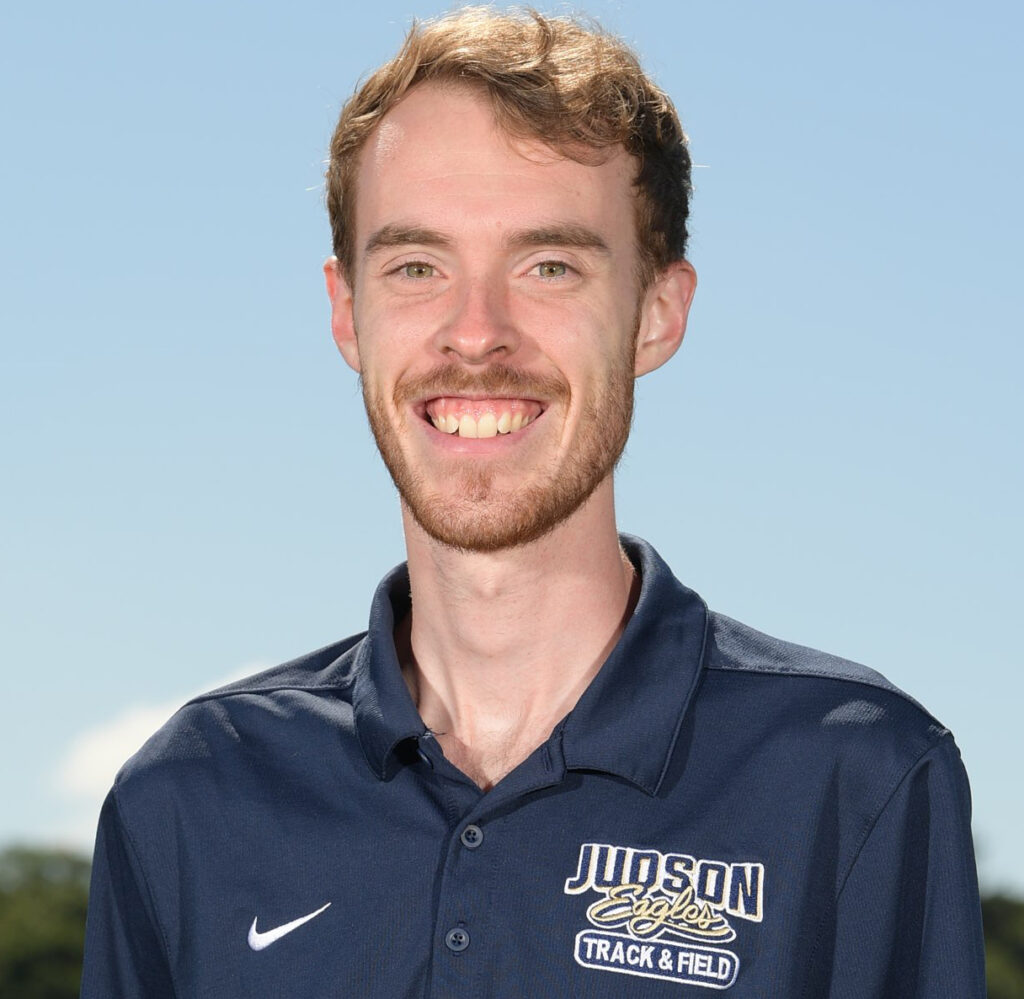 Coach Cam Knudsen has been named the Head Track and Field Coach for the 2021-2022 season. Knudsen has an impressive pedigree both in coaching and athletically.

In his first season as Interim Head Cross Country Coach, Knudsen helped Marie Mayer earn her second consecutive NAIA National Championship appearance. Additionally, The Women's Cross Country Team finished in third place at the NCCAA National Championship under Knudsen's leadership. Knudsen also served as an assistant coach for distance runners for the Track and Field Team during the 2020-2021 season. The Eagles had three NAIA outdoor All-Americans and four top-10 finishes at the National Championships last spring.
Prior to his work at Judson, Knudsen spent the previous two seasons as a Graduate Assistant Coach for both the Cross Country and Track & Field programs at his alma mater, St. Francis University in Joliet, Ill. During the 2018 season, the Saints Cross Country program finished third in the NAIA National Championships and finished first in the Chicagoland Collegiate Athletic Conference Championship.
As an athlete, Knudsen was a three-time All-American in Track & Field, a 2017 CoSIDA Academic All-American, he finished in the top 10 finishers at the CCAC Cross Country Championships all four years, making him all-conference each season while at St. Francis. He was among the top two team finishers at the NAIA National Championships during all four seasons as a Cross Country runner while at St. Francis, including helping guide the Saints to a second-place finish in the 2016 NAIA National Championships. He was named NAIA Cross Country Runner of the week in September of 2017 and won CCAC Athlete of the week nine times during his collegiate career.
"Cam is a young man that is very passionate about track and field. I am really looking forward to assisting Cam as he grows the Judson Track & Field program and as he continues the good work with the Cross Country program," said Director of Athletics Gary Newsome.