WOMEN'S SOCCER
The Judson University Women's Soccer program is represented well on the NCCAA North Central Region Team as five members of the program were honored for their outstanding efforts this fall.
Head Coach Diego Cevallos was named the Region's Coach of the Year after the Eagles had a storied season by going 12-4-2 (10-2-1 CCAC) to win their first CCAC title in 10 seasons. The Eagles have had a seven-win improvement from last season under Cevallos.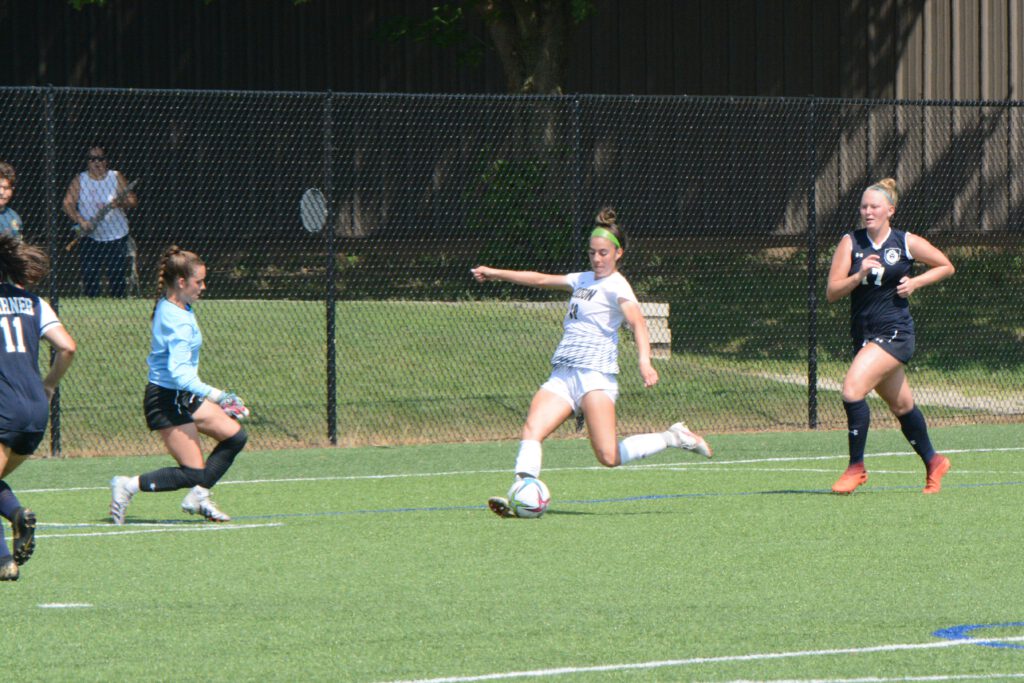 Four Eagles players were named to the Region's top team. Alondra Blanco was among the team leaders in goals (8), assists (4), points (20), and game-winning goals (4). Kelly Leon burst onto the scene for the Eagles with nine goals and four game-winning goals. She holds team leads in assists (7) and points (25). Yetzemany Solis had six goals for Judson and 14 total points. She has two game-winners to her name and has converted on all three penalty shots she has taken this season. Marissa Fetters continued to be a star for the Eagles in goal. She recorded 12 wins this season as she held opponents to 1.01 goals per contest, making 93 saves, and was a part of five shutouts this fall.
The Judson University Women's Soccer Team will begin to play in the NAIA National Tournament Opening Round at a location to be determined. Read the full story here.
MEN'S SOCCER
The Judson University Men's Soccer Team is well-represented on the NCCAA North Central Region Teams this season as three players have received recognition for their efforts. Luis Germano, Pedro Rodrigues, and Sebastian Padua all earned NCCAA honors for their efforts this season. Read the full story here.
MEN'S AND WOMEN'S CROSS COUNTRY TEAMS
The Judson University Men's and Women's Cross Country Teams will be participating in the NCCAA National Championships this Saturday. The Eagles come into the race looking to have similar finishes to their fifth and third-place spots from last year.
The women's team will be in the hunt for a top-five finish once again. The women's team has four seniors; three of those runners will be making their last appearance as a Judson cross country runner: Maria Alarcon, Nayeli Cisneros, and Laysha Hernandez. Marie Mayer will be running in the NAIA Championships in Vancouver, Wash., the following week. We wish all athletes the best in this next competition. Read the full story here.