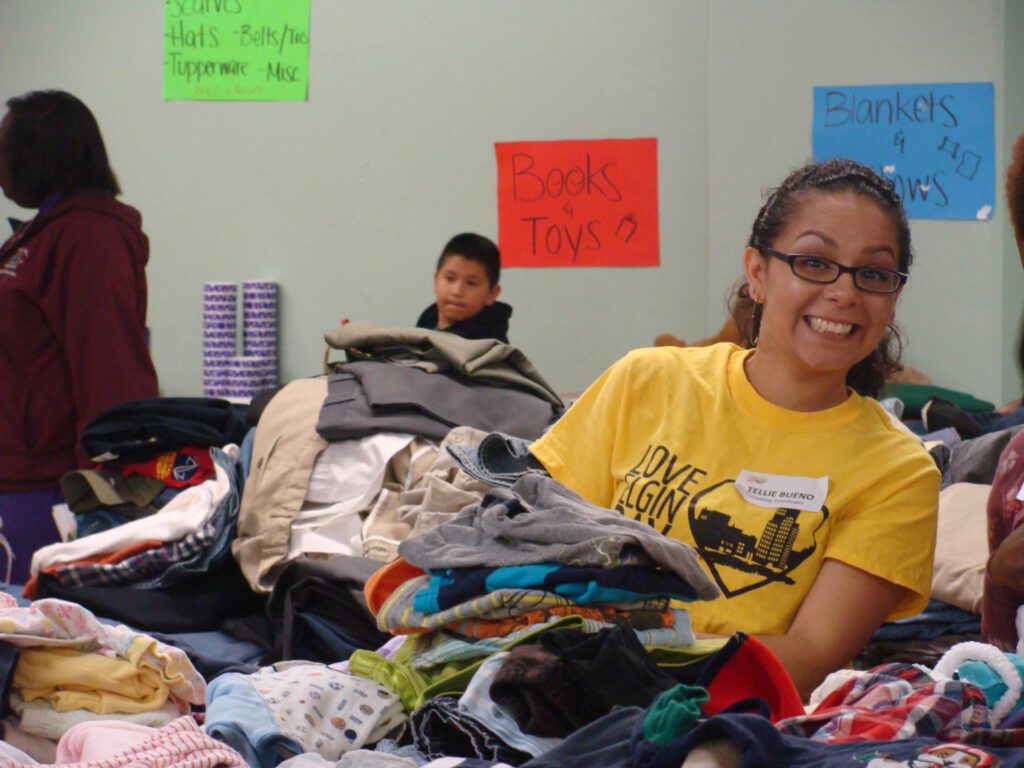 Judson University is proud to host various events for Love Elgin Day on November 13-14. Being situated in the heart of Elgin, Judson is a part of a vibrant suburban community with an urban Chicago flare. Love Elgin was founded by Judson alumnus Jeorge Holmes '89 in 2011, as an opportunity to spread God's love and provide life-giving resources to those in need.
The university wants to help transform the lives of many by serving the needs of the greater Elgin community this Fall. Love Elgin is looking for volunteers to assist in this unique serving opportunity. Faculty and Staff are encouraged to volunteer as they are able. There are several different volunteer positions available. Click here for more info on becoming a Love Elgin Day volunteer!
During this event there will be several community outreach opportunities available:
SATURDAY, NOVEMBER 13
Lindner Fitness Center – Medical, Dental, and Vision Services
Herrick Chapel – Vendors/Services
Lindner Tower – Food and Clothing
SUNDAY, NOVEMBER 14
Lindner Fitness Center – Medical, Dental, and Vision Services
6 AM – 8 PM
STUDENT VOLUNTEERS CAN EARN CHAPEL CREDIT
Students are invited to contribute to a campus-wide initiative to serve the Elgin community through the Love Elgin event that will be hosted over the week of November 12-14.
Students who participate can receive chapel credit for signing up for a time slot. Please sign up at the form listed below: https://forms.gle/npUpCCKQga42SjSW7