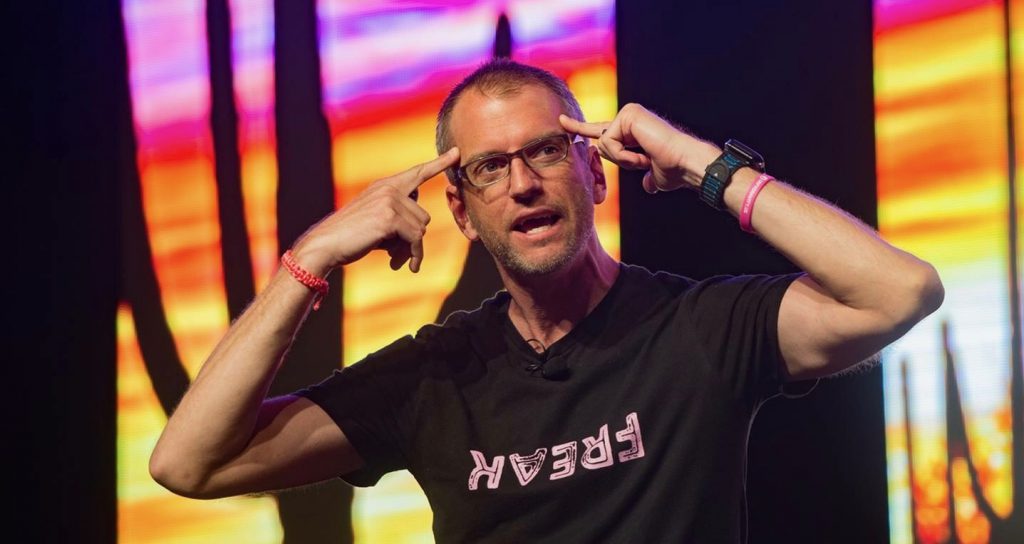 National Speaker and Author David Rendall '95 will speak at Judson University's Founders' Day Celebration on October 22.
During the last 15 years, David Rendall has spoken to audiences on every inhabited continent. His clients include the US Air Force, Australian Government, and Fortune 500 companies such as Microsoft, AT&T, United Health Group, Fannie Mae, and State Farm Insurance.
Prior to becoming a speaker, Dave was a leadership professor and stand-up comedian. He also managed nonprofit enterprises that provided employment for people with disabilities. In between presentations, David competes in ultramarathons and Ironman triathlons.
David earned a doctor of management degree in organizational leadership, as well as a graduate degree in psychology, and is a Judson University alumnus. He is the author of four books:
• Pink Goldfish
• The Four Factors of Effective Leadership
• The Freak Factor
• The Freak Factor for Kids.
Judson's Founders' Day celebration will include a gathering of Judson's Fox Valley Spiritual Council in the morning, before the chapel featuring Dave. The 10 a.m. chapel event will be broadcast live on Facebook and on Judson's You Tube Channel as well as in-person for the Judson community. Students, two points are available for attending in-person.