Judson University's annual Network Night event takes place on Thursday, September 30 at 6:30 p.m., as part of the 2021 Homecoming and Family Weekend Celebration! Judson alumni, students, and fellow community members are all invited to attend.
This year's speaker is Dave Raymond, founder of Sweet Baby Ray's BBQ Sauce. This event will be offered both virtually and in-person (Virtual access to the presentation will begin at 7:00 p.m. A link to the webinar will be provided via email, to those who choose to attend virtually).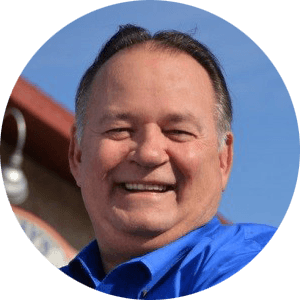 Dave Raymond, aka Sweet Baby Ray, and Cathy, his wife, are lifelong Chicagoans with more than three decades of passionate years of barbecue sauce, restaurants, and catering businesses behind them. As a youngster growing up on Chicago's West Side, Dave learned early on that life is not always fair or easy—a lesson that helped to define the friend, businessman, and person that he is today.  Capitalizing on early success at Mike Royko's Ribfest in Chicago, 1982, Dave and life-long friend, Mike O'Brien built Sweet Baby Ray's into what is today—the best-selling barbecue sauce in the country.
All in-person attendees will receive a free bottle of Sweet Baby Ray's BBQ sauce. Please register through the Homecoming website: https://bit.ly/JUHOMECOMING21