Please welcome Gary Newsome as the Interim Athletic Director at Judson University.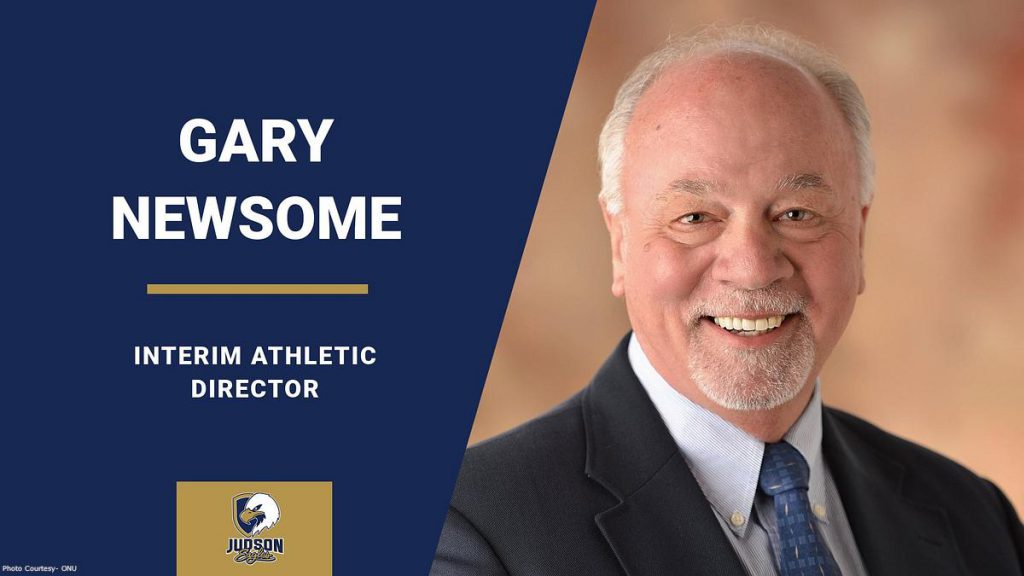 Newsome brings over 45 years of athletic administration and coaching experience. He most recently served as Olivet Nazarene University's Athletic Director from 2008-2020. During that tenure, he won the NAIA's National Athletic Director of the Year Award in 2015 and was named Under Armor's Athletics Director of the Year at the NAIA level in 2016. He also is a four-time CCAC Athletic Director of the Year as he won the prestigious award in 2013, 2015, 2018, and 2019. Newsome also recently served as the Mid-States Football Association (MSFA)'s commissioner from 2014-2020.
Prior to his time as an Athletic Director, Newsome served as Olivet Nazarene University's Head Football Coach. Under Newsome's watch, he helped the Tigers rebuild their football program from 2000-2008. Newsome also served as Olivet's baseball coach from 1980-1982.
Newsome served in various roles in Ohio Public schools prior to his time at Olivet, which included serving as an athletic director, principal, teacher, and coach. During his career, he has had coaching experience in baseball, basketball, football, tennis, swimming, and wrestling.
Newsome earned his bachelor's in education at Olivet Nazarene University in 1974. He went on to earn his master's in secondary education from Chicago State University in 1982.