Please welcome Tyler Morris as the 10th Head Women's Basketball Coach in program history. Tyler brings a wealth of experience to the program as he has coached basketball for more than 17 years at the collegiate and high school levels.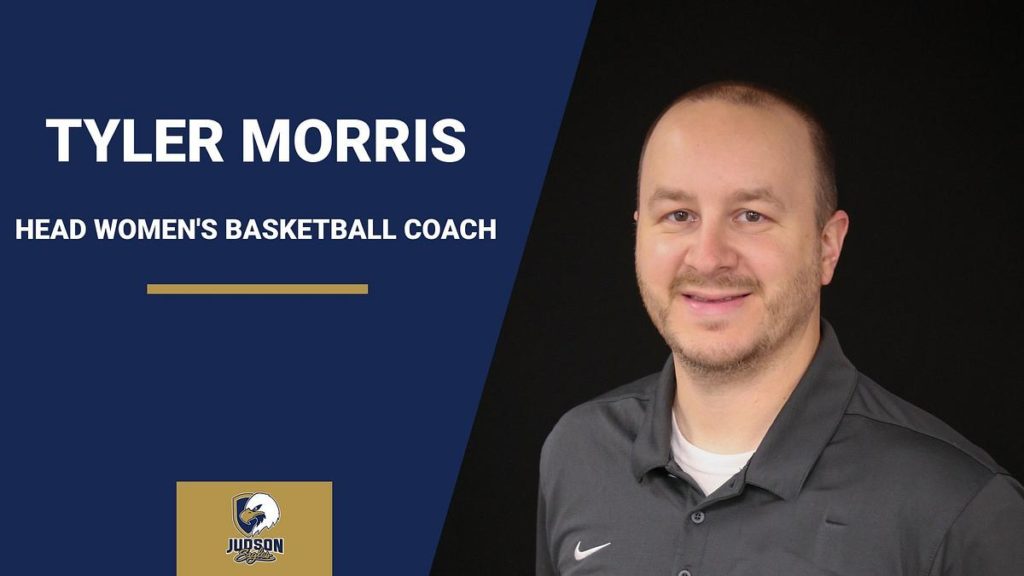 Tyler comes to Judson after serving as the Assistant Women's Basketball Coach at another NAIA school, Goshen College, where he helped the Maple Leafs qualify for the conference tournament for the first time since the 2016-2017 season. Before Goshen, Tyler served as the Head Women's Basketball Coach and Athletic Director at UWGB-Marinette for the 2019-2020 year. His other college coaching experience was as the Assistant Women's Basketball Coach at NCAA Division-III Central College in Pella, Iowa, for the 2013-2014 season.
Tyler was successful in the high school ranks as a head coach before coaching collegiately. In 2009 and 2010, Morris led Ellsworth (MN) High School Boys' program to two Minnesota State Final Fours where his teams finished as the runners-up in 2009 and the third-place team in the state in 2010. He was named the Minnesota 3A Region Coach of the Year in 2007-2008 and 2008-2009.
Tyler earned his bachelor's degree in Elementary Education at the University of Northern Iowa in 2004 and worked as an elementary school teacher for eight years.