Judson University students will complete their internships during the 2021 Special Edition of the Chicago Auto Show (CAS). Due to the pandemic, the auto show was postponed this year from February to July 15-19. It will be held at McCormick Place both inside the building and outside in Chicago. The students will work from July 14-19, but the show will be open to the public from July 15-19.
"This is our fifth year of Judson University students working at the Chicago Auto Show," said Joyce Shotick, Business professor at Judson and coordinator of the CAS internship. "We met all spring semester preparing and waiting to learn if the CAS would be permitted this year. It was not until May 3 that we learned that the Special Edition of the CAS would take place. We are very excited to partner with the Chicago Auto Show to provide them with excellent customer service and for our students to gain firsthand knowledge of the depth of planning to implement an event of this magnitude."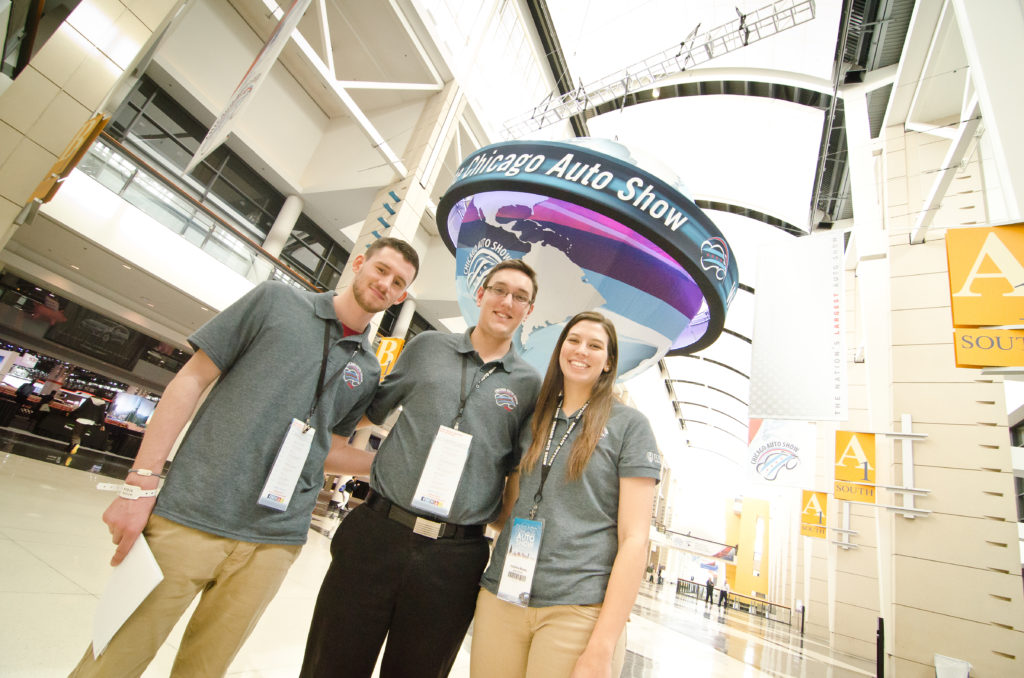 Judson University is the only higher-education institution sending students to assist with the operations of the car show this year. Eight Judson students will intern for the week. They submitted an application and were interviewed by faculty and student leaders. The students' enthusiasm, willingness to serve and "interest in learning how major events are coordinated were all determining factors" in their selection for the internship.
During the internship, students will have multiple duties. Some will assist media reporters with credentials and directions during Media Preview Day and handle errands for CAS staff. Others will participate in the first-time Street Fest in which truck models, test drives, food trucks, and entertainment outside McCormick Place will occur to promote new car models and concepts.
Judson's 2021 CAS student interns are marketing, management, sports management, and architecture majors. Two of the students are also earning credit towards the Certificate of Hospitality and Event Planning. The CAS student interns include:
Alex Toth, Batavia, Ill.; Devin Wright, Carpentersville, I Greg Geake, Northbrook, Ill.; Jamison Blasing, Peoria, Ill.; Lynsie Pietzak, Woodstock, Ill.; Mckenzie Wages, Peoria, Ill.; Tom Antonson, Geneva, Ill.; and Thomas Kurzynski, Romeoville, Ill. Several students participated in planning the internship but were unable to work at the show due to other commitments. Those students are Ashley Nurczyk, New York, N.Y.; Anthony Gervino, St. Charles, Ill.; Evan Liebau, Lake in the Hills, Ill.; Lauren Paulson, Madison, Wisc.; Grace Haakenson, Minneapolis, Minn.; and Maria Alarcon-Martinez, Madrid, Spain.
These students will get to participate in the behind-the-scenes activities of the largest car show in the nation. They will also receive a one-hour credit for their 40 hours of service, stretched over the six-day period.