Judson's most decorated athlete in the history of the school, Anali Cisneros '20, has the opportunity of a lifetime on Saturday as she will be competing for a spot on this summer's U.S. Olympic team as she participates in the U.S. Olympic Trials in Springfield, Oregon.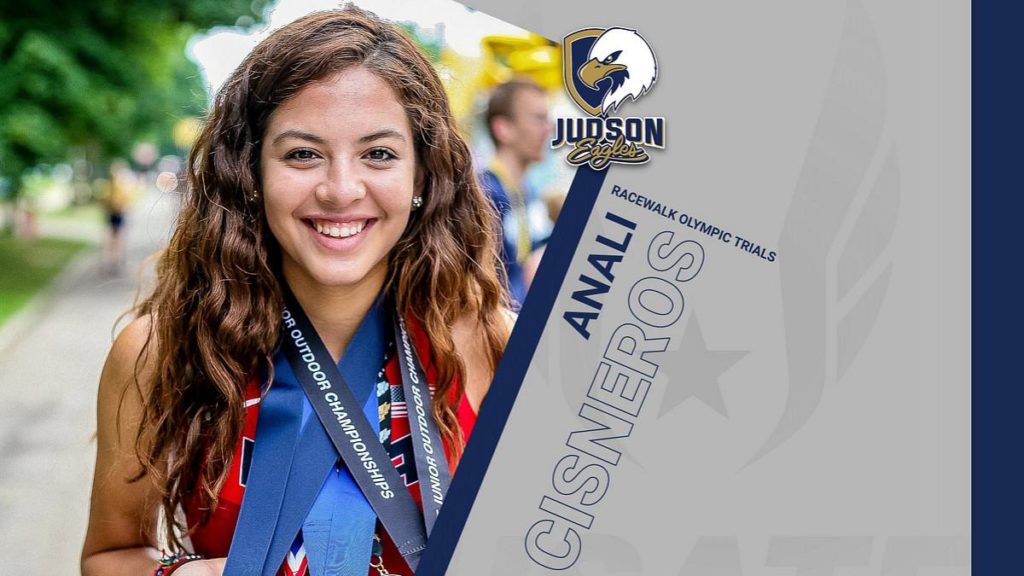 Cisneros already has numerous accolades to her name as she is a six-time NAIA National Champion and a seven-time NAIA All-American. She has won numerous conference championships and has placed in regional and national USATF races.
She is looking forward to the opportunity to arrive in Oregon, due to the significance of the race and the competition. The Elgin native and Elgin High School graduate is also looking forward to embracing the atmosphere as the entire region has prepared and embraced this opportunity, including a recent renovation of the official Nike Track Stadium in nearby Eugene.
Although Cisneros is expected to finish among the national best, the preparation for this race has certainly not come without trials; the most significant being that all potential Olympic hopefuls have had to wait an extra year to compete for the Olympics thanks to the COVID-19 pandemic.