Judson University will be closed on Monday, May 31, in observance of the Memorial Day holiday. Regular business hours will resume on Tuesday, June 1. We hope you are able to enjoy this time and can honor the profound sacrifices of those who served our country in the armed services and their family members.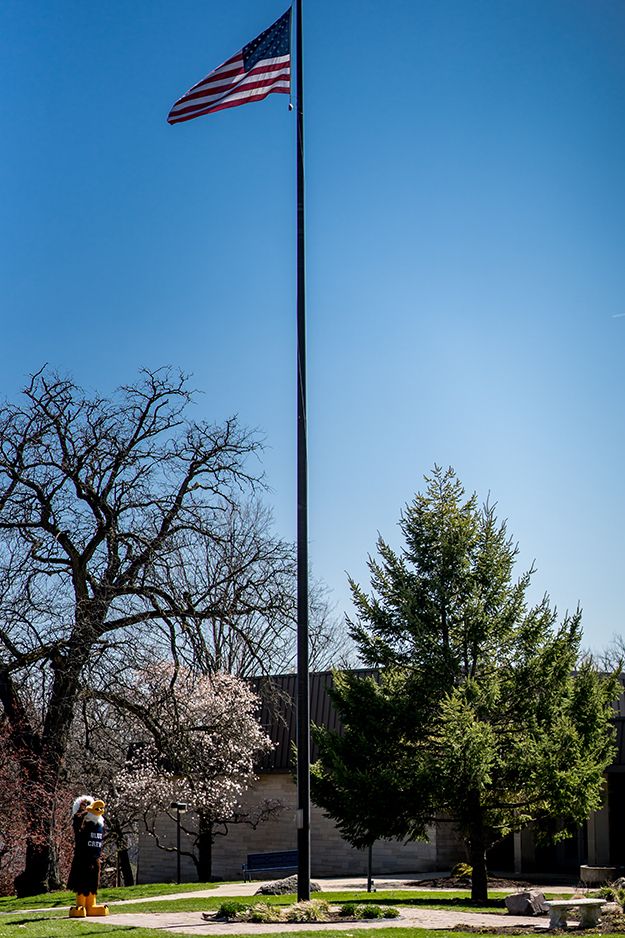 Here are several programs planned for Elgin area residents to observe this holiday

Panton Mill Park, 9 a.m. Saturday, May, 29
10 N Water Street, South Elgin
A service to honor and recognize all who served. Trustee Mike Kolodziej is Master of Ceremonies, South Elgin Police Department Honor Guard, Chaplain Tim Perry, Keynote speaker Jacob Zimmerman Coast Guard veteran and South Elgin resident. St. Charles VFW Post & Elgin American Legion Post #57 will provide a 21 gun salute.
Lakewood Memorial Park, 9:15 a.m., Monday, May 31
30W730 US 20 Elgin
A service to honor those buried at Lakewood Memorial Park located at 30W730 US 20 will be held at the cemetery's Garden of Honor and include a combined color guard. The observance will conclude with a rifle salute and the playing of Taps.
Elgin Veterans Memorial Park, 9:45 a.m., Monday, May 31
274 N. Grove Ave. Elgin
Organized by the Elgin Navy Club and the Elgin Marine Corps League, this program is specially designed to pay tribute to veterans interred at sea. Following a presentation by Elgin Navy Club members, the service will conclude with the strewing of flowers into the Fox River, rifle salute, and the playing of Taps.
Bluff City Cemetery, 11 a.m., Monday, May 31
945 Bluff City Blvd. Elgin
This year's program will pay tribute to the 30th anniversary of Desert Storm. The keynote speaker will be Mark Powell, St. Charles V.F.W. Chaplain. Service will be broadcast live on WRMN1410.com and live streamed on Facebook.