Please join us as we remember Architecture Seniors Dallas Colburn and Nathanael Madison, who died in a tragic car accident on April 20.

Memorial Services for Nathanael Madison were on Thursday, April 29, in Wernersville, Pa. Visitation was held from 6-8 p.m. (EST) on Wednesday, and 9-10:30 a.m. (EST) on Thursday at Community Evangelical Church, 51 Green Valley Rd, Sinking Spring, Pa. The service was held at 10:30 a.m. (EST) at the church. To learn more about Nathanael, please see this link to the obituary for Nathanael.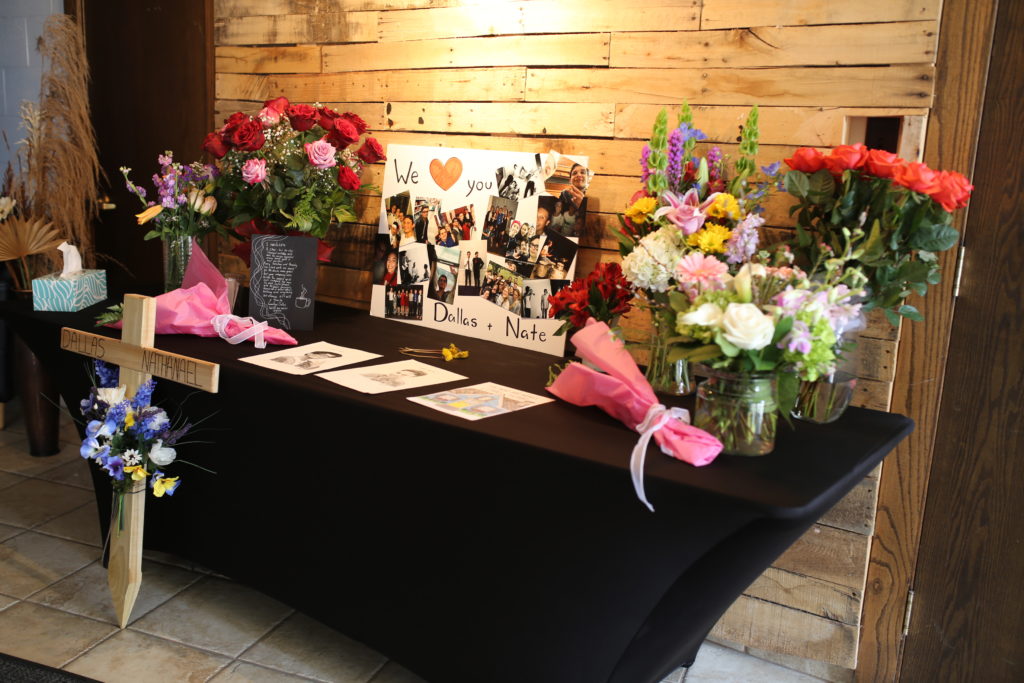 The Colburn family held a visitation for Dallas Colburn from 6-9 p.m. on Thursday, April 29 in Herrick Chapel on Judson's Elgin campus. The Memorial Service will be held on Friday, April 30 at 10 a.m. in Herrick Chapel. The Judson community is welcome to attend Dallas's visitation and Memorial Service. Here is the obituary for Dallas.
The Colburn family and friends, as well as close friends of Dallas, will be seated in the Chapel. The Colburn family requests that any junior, senior, and graduate Architecture student planning to attend, join them in the Chapel along with the Architecture faculty and University leadership. The balcony is available for any students to sit on a first-come, first-serve basis.
The Architecture Department is hosting freshman and sophomores in HAWAC 221 to gather together. There will be an overflow viewing location in Thulin Auditorium. 
Here is the link to the service: https://iframe.dacast.com/b/144335/c/579842
To accommodate our visitors on campus:
Thursday evening: If you are a resident in Lindner Tower, please park your vehicle towards the end of the parking lot, away from the entrance. Guests will be parking in the Lindner Tower lot and boarding a shuttle to take them to the Chapel. Another parking location for visitors coming to campus will be near the Fitness Center.
Friday morning: Please leave the parking spaces by the Chapel, University Center, Administration Building and the Math and Science Building open for our guests who are attending the memorial service.


Memorial Service on Monday, May 3
Judson University will honor the memories of both Dallas and Nathanael at a Memorial Service on Monday, May 3, at 10 a.m. in Herrick Chapel of Judson's Elgin campus. More information about these services will be coming in future updates. This service will be streamed on Judson's Facebook page and YouTube channel.