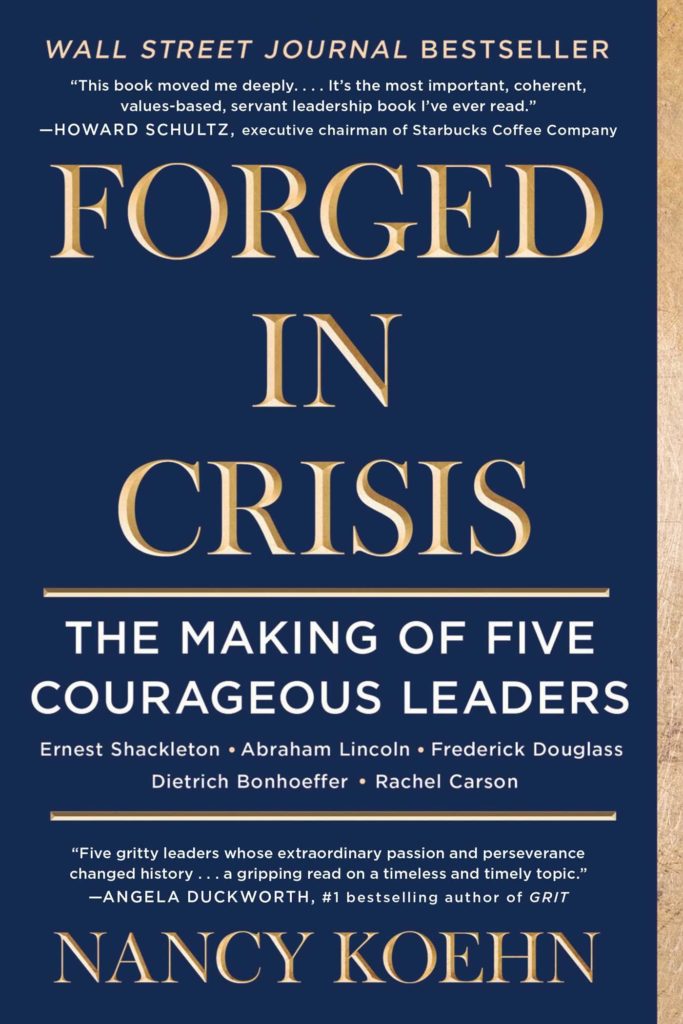 Judson University is participating in a Virtual Conference sponsored by Advancing Women in Leadership (AWIL), a CCCU organization built to empower women in higher education. Faculty and staff are invited to attend this free conference on Friday, March 5, which will feature Nancy Koehn, Harvard historian and bestselling author of "Forged in Crisis: The Power of Courageous Leadership in Turbulent Times."
Friday, March 5 Program
10:30 – 11:00 a.m.      Judson Welcome (via Zoom)
11:00 a.m. – 12:00 p.m.      Nancy Koehn's Keynote (register for the live-streamed event at the following link: https://westmont.edu/awil21 )
12:00 – 1:00 p.m.         Judson-only Post-Keynote Zoom Discussion

Please join Judson's AWIL Leaders Dr. Gillian Stewart-Wells, Dr. Lanette Poteete-Young, Prof. Dana Pautsch, and Dean of Student Life and Leadership Aubree Flickema, as they lead a discussion focused on Dr. Koehn's keynote. Five copies of Dr. Koehn's book will be raffled off to those who attend the Post-Keynote Zoom Discussion.
Once you've registered for the free live-streamed event beginning at 11:00 a.m. (Central) on Friday, March 5, email Christina Cariello at cwatson@judsonu.edu in order to receive a separate Zoom invitation to the 10:30 a.m. Welcome and the 12:00 p.m. Discussion. Participation in all three timeslots is not required, so attend what you are able to attend. Please encourage your colleagues, male and female alike, to register; and feel free to reach out to Provost Gillian Stewart-Wells if you have any questions.