The Demoss Center for Worship in the Performing Arts is delighted to announce the appointment of Michael Folker as the director of the newly reorganized Judson University Community School of Musical Arts. Professor Folker is currently the percussion instructor and the director of the Percussion Ensemble at Judson University.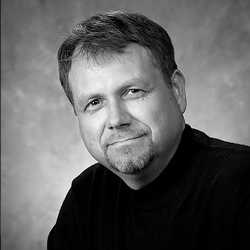 "We are thrilled to welcome Prof. Folker into an even more substantive role with the DCWPA," said Demoss Center director Dr. Warren Anderson. "We look forward to his bringing the same kind of excellence and enthusiasm to this community-building effort that he has displayed with the Judson Percussion Ensemble these past five years."
Professor Folker has been performing and teaching as a professional percussionist for over 30 years, bringing not only this extensive background to the directorship but also innovative and creative educational programming as well. He is the creator of "The Magic of Music" and "The Magic of Rhythm" educational programs, which combine his musical abilities with his magician skills, to the delight of audiences both young and old. 
Administrators hope that The Judson University Community School of Musical Arts will officially open its doors to students from the community by the Fall 2021 semester.