Judson senior Rebecca ("Becky") Johnson of Mount Prospect, Ill., was recognized as Judson University's 2020 Student Laureate of the Lincoln Academy of Illinois in a special Facebook Live event held at 3 p.m. on Tuesday, December 8.
Every fall, a meritorious senior from each of the four-year, degree-granting colleges and universities in Illinois is awarded the Abraham Lincoln Civic Engagement Award and becomes a Student Laureate. Typically, this award is bestowed during a special ceremony in Springfield, Ill., that includes all the student laureates, their families, and university leaders. Due to COVID-19 restrictions, the Springfield event became a virtual presentation with Governor J.B. Pritzker. Judson University recognized her achievement in a special presentation via the Facebook Live event on December 8 to allow Johnson's friends and family as well as the Judson community the opportunity to celebrate her accomplishments.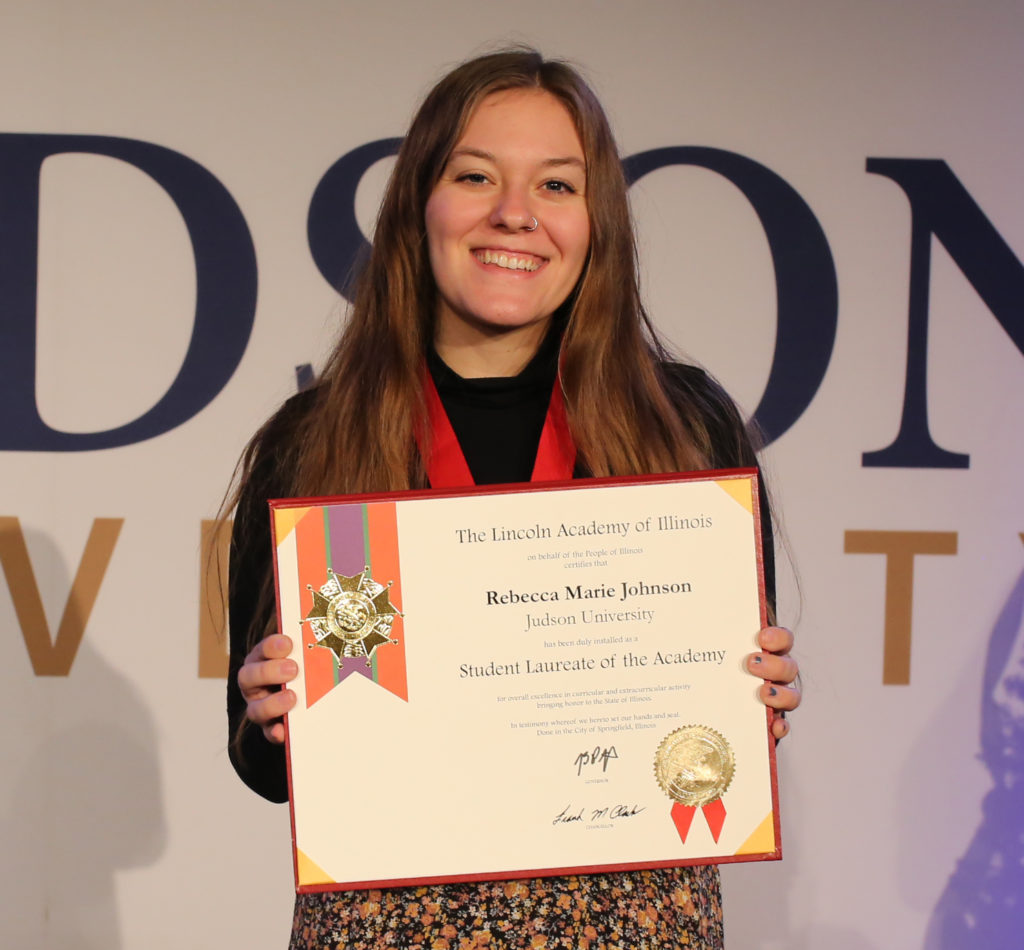 Johnson will graduate this spring with a degree in Worship Arts. Demoss Center for Worship in the Performing Arts Director Dr. Warren Anderson describes her abilities as "combining excellent analytical skills with a prose style that is a pleasure to read."
Johnson is also described as a student who excels both inside and outside of the classroom. She has served as a chapel worship leader, a Judson University Choir officer, and an Upper Room leader. Before the pandemic, she served in the worship ministry at Willow Creek-North Shore regularly as one of the worship leaders.
"Becky has been placed in numerous positions of influence in various arenas and has flourished as a strong leader," Anderson said.