The Judson University Athletic Department begins men's and women's weightlifting as the newest addition to its growing athletic department. The programs will begin competition in the Fall of 2021. Competitive weightlifting becomes the newest sport since the launch of football in 2019. In addition, Judson has hired experienced professional weightlifter and coach Mike Tangorra as the program's inaugural head coach.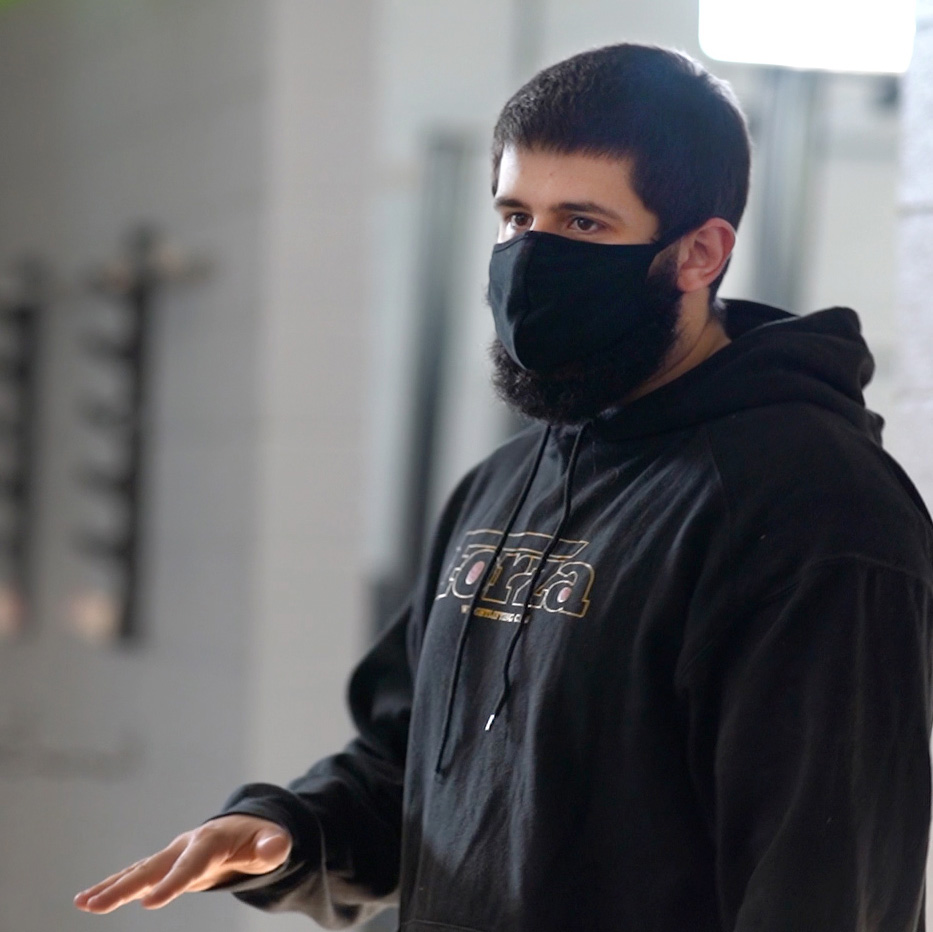 Judson University becomes the first school in the state of Illinois and only the 10th school in the NAIA to house a club or varsity weightlifting program. Judson is one of the first 50 schools to have a program in the United States.
"Judson University continues to be an innovative leader in creating new opportunities for students. We are thrilled to be the first university in Illinois to compete in weightlifting and to help grow competitive weightlifting at the collegiate level," stated Dr. Nikki Fennern, Vice President for Enrollment and Marketing. "This is just the next step in advancing the athletic department and providing additional collegiate opportunities for student-athletes. I look forward to working with Coach Tangorra and athletic director, Joel Popenfoose, to fulfill this vision for weightlifting and the athletic department."
"We are excited as an athletic department to start the sport of weightlifting as it will be another opportunity to bring additional student-athletes to our great campus," said Director of Athletics Joel Popenfoose. "Coach Tangorra has an impressive resume in weightlifting and I am excited to begin working with him to create another excellent athletic program here at Judson."
Tangorra has been involved with strength training since he was in high school, and began competitions in powerlifting and weightlifting while in college at Western Illinois University (WIU). He earned a bachelor's degree in Exercise Science with a Minor in Nutrition and a master's degree in Kinesiology with an emphasis in Strength and Conditioning and Sport Psychology from WIU.
The Lake in the Hills resident is a Certified Strength and Conditioning Specialist. He also is a USAW Level 1 and USAW Level 2 Advanced Sports Performance Coach. Tangorra interned at the University of Illinois at Chicago Strength and Conditioning Department and began his professional career as an intern at Forza Weightlifting Club in Grayslake, Ill. He currently coaches at Forza under Mike Gattone, who is the Senior Director of Sport Performance and Coaching Education for USA Weightlifting, and was an assistant Strength and Conditioning Coach for the Chicago Bulls.
"I want to thank Dr. Crume, Dr. Fennern, and Coach Popenfoose. I am so excited for this opportunity. I also want to thank everyone at Forza Weightlifting Club. Without Forza, I would not have gotten this great opportunity and I will always be grateful," said Tangorra. "During the first few years of the program, we will build a good culture first and foremost, and also spend plenty of time developing our student-athletes. A strong foundation is the key to long-term success."
The program will train and compete at Life Zone 360 Sports Complex in West Dundee, Ill. Judson athletics has had a partnership with the complex since the facility's infancy. The sport is governed by USA Weightlifting (USAW), which is the national Olympic governing body.
For more information on the program, please contact the University's athletic department at 847-628-1580 or email Jan Andresen at [email protected].