Judson Psychology Department Chair, Faculty and Author Dr. Rob Currie will give the keynote address for the 10 a.m. and 2 p.m. ceremonies on Saturday, December 12 in Herrick Chapel.
Dr. Rob Currie received his Ph.D. in experimental psychology from St. Louis University. He has taught psychology at Judson since 1987 and has served as the chair of the department since 2010. In addition to being a professor, he is an award-winning author whose publications include three books as well as articles that have appeared in Focus on the Family Magazine, The Chicago Tribune Online, Christian Home and School, and The Detroit News. He also is a popular speaker and has made presentations to over fifty parenting groups including two national conferences.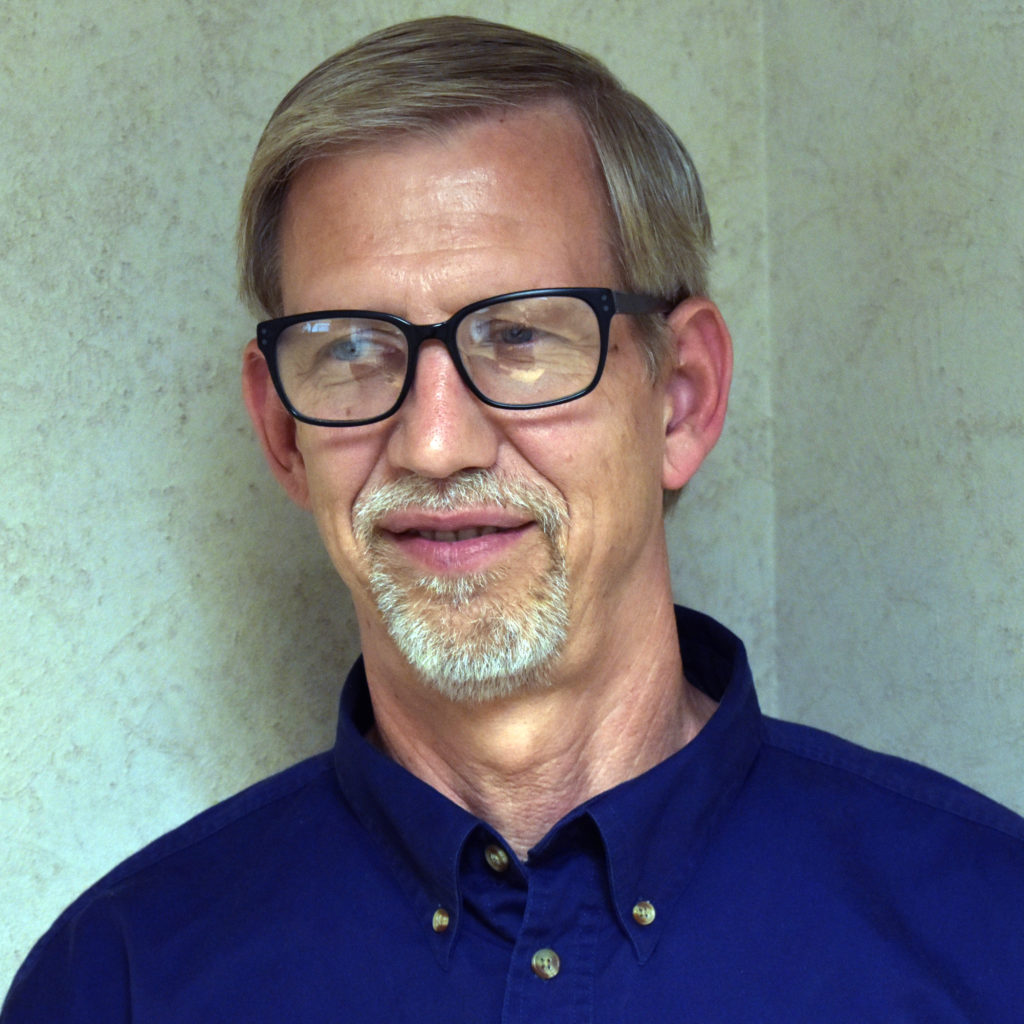 His most recent book, Hunger Winter: A World War II Novel, centers on the little-known but true story of the hardship and heroism of the Dutch during final winter of the war. In a ruthless attempt to crush the Resistance, the Nazis cut off food and fuel to a large portion of the Netherlands. Kirkus Reviews calls Hunger Winter "a gritty but hopeful thriller." Other endorsers include the Corrie ten Boom House Foundation and best-selling World War II author, Marsha Skrypuch.
Program Features
The 10 a.m. ceremony will recognize graduates of the Adult Professional Studies Program who earned degrees of Associate of Arts, Bachelor of Arts, and Masters – Clinical Mental Health Counseling, Human Services Administration, Organizational Leadership, and Business Administration.
At the 2 p.m. ceremony, Judson will graduate students from the Traditional Undergraduate program and students earning a Master of Education in Literacy and Master of Leadership in Ministry. During this ceremony, students will graduate from Judson's Traditional Undergraduate programs from the Departments of Architecture, Business, Christian Ministries, Communication Studies, Education, Exercise Sport Science, Music, Psychology, and Science-Mathematics.
Each ceremony will take place in Herrick Chapel with select administrators and the graduates. Graduates are welcome to bring two family members to campus, where they will watch the digital broadcast from designated spaces around campus to maintain an appropriate number of individuals per each space. The university will also broadcast the ceremonies through Facebook live to allow family members to watch from home.