Congratulations to the winners of the Fall 2020 Communications Arts Conference scholarships.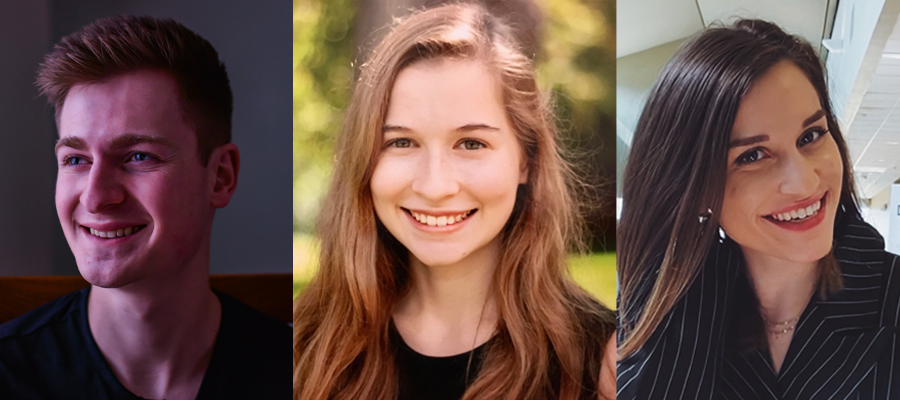 First Place:
Devin Wright – "Making Magic Out of Memories" – $1000
https://bit.ly/36Gqbpb
Second Place:
Hope Davis – "Inner Critic" – $707
https://bit.ly/2IaQN8j
Third Place:
Victoria Crowe – "Food Choices and Food Access" – $500
https://bit.ly/2JzSVHh
These scholarships are given in honor of the founder of Judson University's Communication Arts program and Emeritus Professor, Dr. Stuart Ryder, who many simply know as "Doc." Doc was not only a well-loved professor during his teaching career at Judson, but has been remained intimately involved with the university ever since beginning his Judson journey. Former Judson professor David MacFadzean who went on to work in Hollywood generously donated the money for these awards.
Thank you to all those who have supported the Communication Arts program and orchestrated this event. Congratulations to our three talented winners!