Judson University's seventh Shark Tank event held Thursday, marking the first virtual Shark Tank event and the first time the event was organized by Judson's Event Planning Class.
The event was watched by a small group of guests in person at Herrick Chapel and then broadcast via Facebook Live with more than 135 viewers watching at different times throughout the broadcast and voting on the ideas. The two-hour event included five student business leaders pitching their ideas in front of discerning judges representing various facets of business.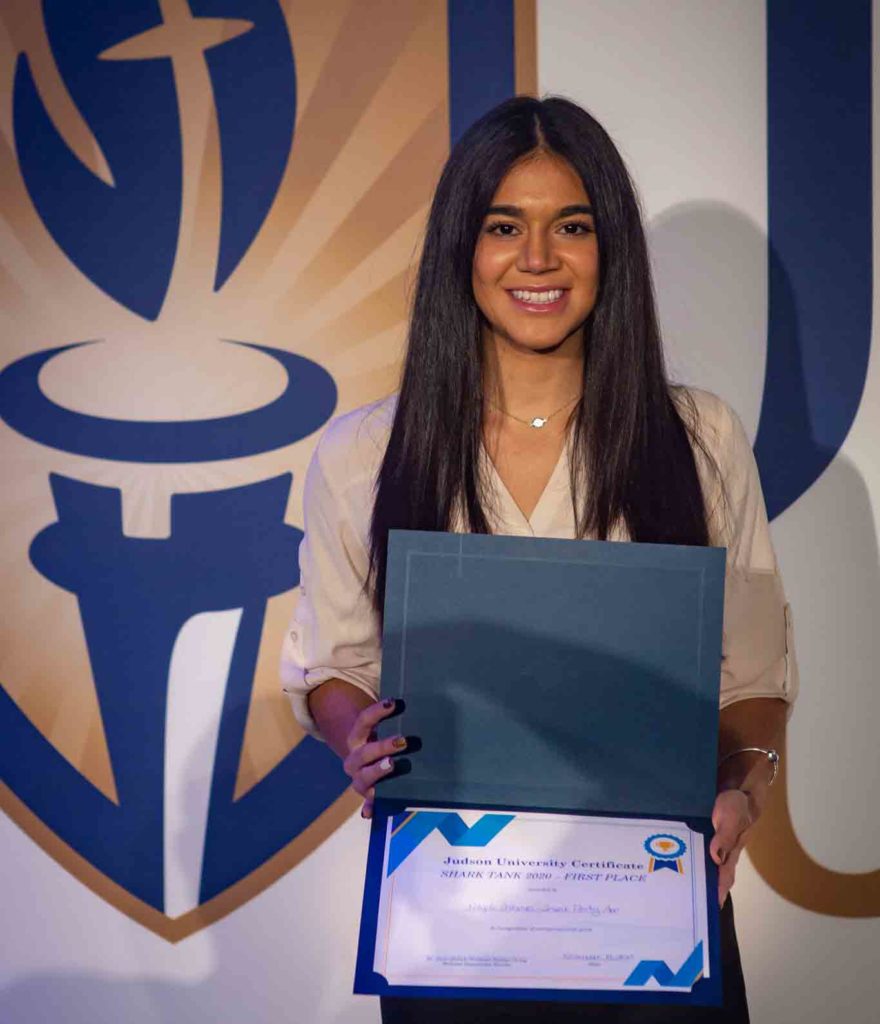 Congratulations to Senior Nayeli Cisneros for winning the $1,000 first-place prize for "Smart Pantry," an app that would connect the contents of your pantry with your future shopping lists so that individuals would know what needed to be purchased as well as help some shoppers select the right products when sent to the store for a quick shopping trip.
Other winners of the night included Senior Natalia Szkubel, who received the second-place prize of $500 for "RescYou," an app that connects a bracelet alert system to benefit victims of domestic violence, who are many times attacked by their perpetrator despite having legal orders of protection. Junior Eliana Sarver took home the third-place honors of $250 and the "Audience Choice" Fan Favorite prize for her idea for "Design Space."
The night's contestants included sophomore Praise-God (P.G.) Nkalang'ango of Dar es Salaam, Tanzania, who pitched "God's Hair Designs," an on-campus. Junior Dimitri Ingrassia of Aix-en-Provence, France, pitched his idea "Magnetic Mood Wallpaper" as an easy way to change wallpaper.
Congratulations to the contestants, judges and organizers for a wonderful event!