Judson University has received two recognitions which demonstrate the value of a Judson education and the ability of graduates to pay for their college costs.
Judson was named to Money Magazine's 2020 Best Colleges list, after studying several data points, including tuition fees, family borrowing, and career earnings. Based on the university's ability to provide grants and financial aid to meet student needs, the listing indicates that investing in a Judson education is a good financial choice when selecting a college or university.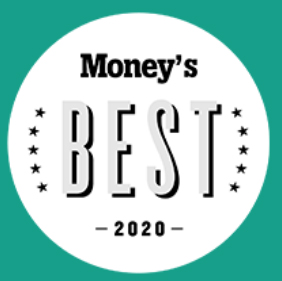 According to the publication, Money seeks to provide students with information about finances regarding colleges and universities throughout the country. The information they have available for college students includes acceptance rates, financial aid, the early career earnings, average student debt, and more. View the ranking and more information here.
Judson University was also recognized by LendEDU's second annual report on student loan default rates. Judson was credited for "creating an environment where the burden of student loan debt repayment is much less compared to almost every other campus in the country."
LendEDU seeks to provide individuals with information regarding both taking out and paying back student loans. Additionally, they provide statistics about student loans and student loan interest rates. They also provide tools such as student loan calculators to help students manage their loans and their finances. View the ranking and more information here.
"These two awards, in addition to the U.S. News and World Reports Social Mobility rank that Judson received in September, demonstrate that Judson University is a sound financial investment for families for the educational value and the financial mobility students experience after graduation," said Dr. Nikki Fennern, Vice President for Enrollment and Marketing.