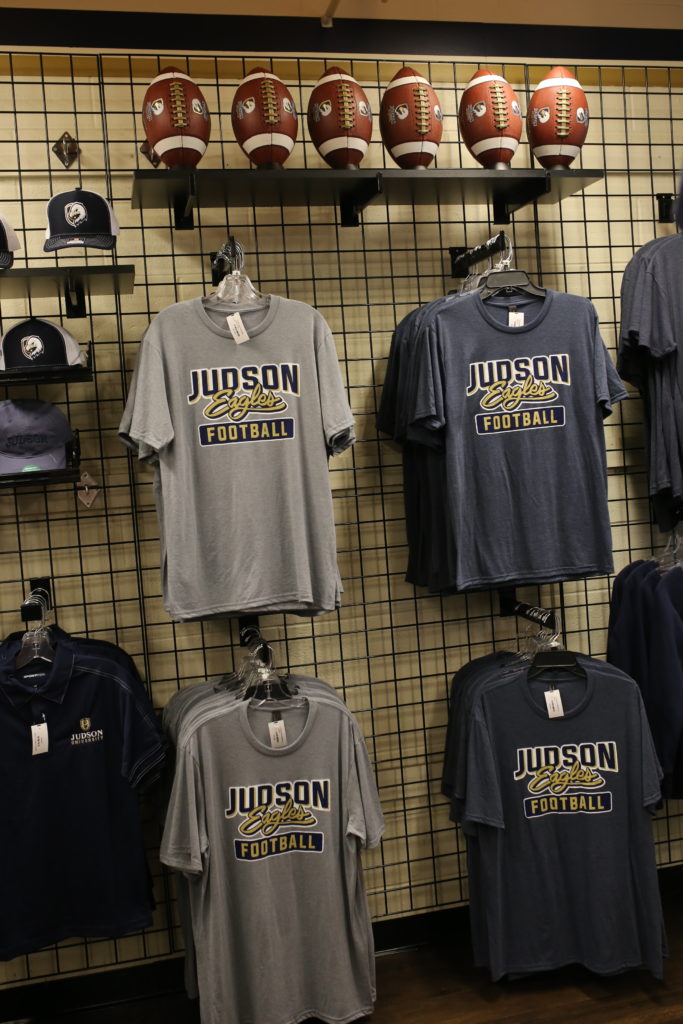 Football items are available at the Judson Spirit Store, just in time for the Oct. 24 Scrimmage and recruiting day. Check out the official team issue NAIA footballs and t-shirts!
Also, the ongoing sale of 25 percent off All Fair Trade continues for the month.
Spirit Store Hours
Monday-Friday – 8 a.m. – 7 p.m.
Saturday 10 a.m.- 2 p.m.
Sunday Closed
Saturday, Oct. 24 Only
9:30 a.m.-2 p.m.
5:00-6:30 p.m.