The Judson University Softball Team will finish its fall training today, Oct. 16, with a final intrasquad scrimmage at 6 p.m. This will be the first time that the softball team will be playing under the lights during the 2020 season.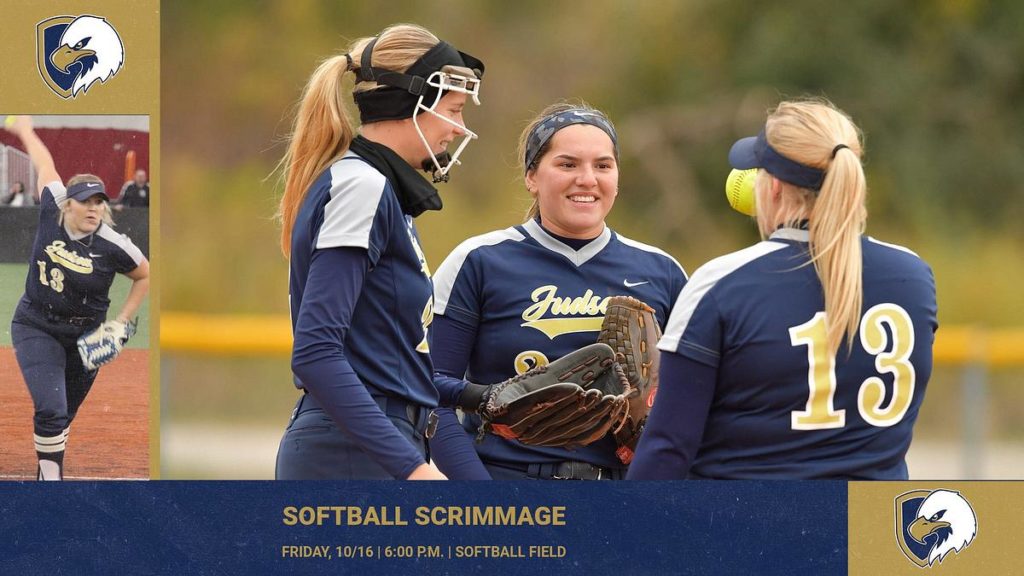 The Eagles have had two previous thrilling intrasquad games open to the public. Judson is expecting to have a promising spring season after finishing the shortened 2020 campaign with a 14-6 record by winning nine straight contests to conclude the season including a doubleheader sweep over #13 Campbellsville.
Be sure to check out our Eagles today!