The Friends of Judson support our students in many ways including scholarships and Hugs from Home. Here are a few ways you can help them, help our students:
NEW Friends of Judson is once again selling Christmas flowers that make great gifts for the holidays. Poinsettias and amaryllis in a variety of colors can be ordered now and received by the first week of December – just in time for gift giving! Money and orders can be sent to [email protected] and are due by Oct. 19.
Hugs from Home – Hugs look a little different this year, but they are still a wonderful blessing to our students. Due to COVID-19, there will not be home-baked goods, however they are offering flower deliveries, study buddies (box of pre-packaged goodies) as well as the opportunity to send students Scrip (Gift) cards. Orders need to be placed by the first day of the month in order to be purchased and delivered by the middle of the month. Download the order form here.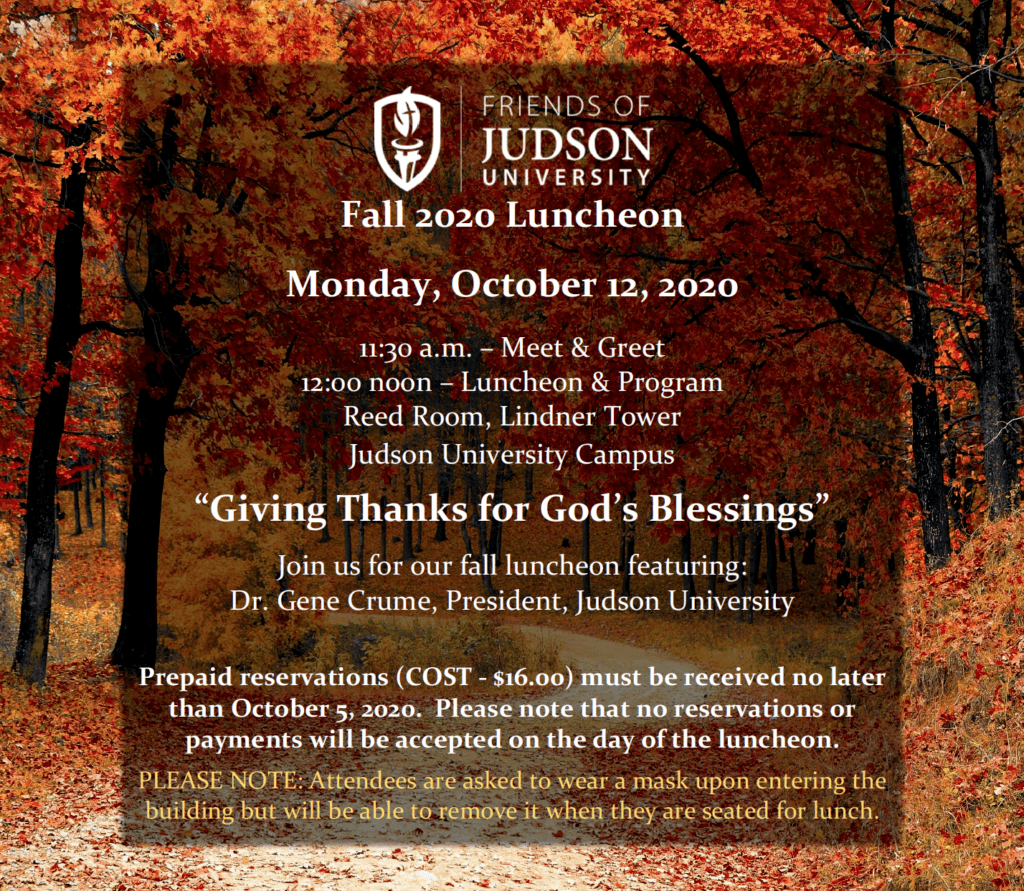 Fall Luncheon – The annual FOJ Fall Luncheon will be held on Monday, October 12 at 11:30 – 1 p.m. Come meet the current FOJ scholarship recipients, hear updates from President Gene Crume and share a meal. You can also contribute to the scholarship fund whether you attend or not.
Candy & Nut Sales – FOJ is hosting their nuts and candy sales once again. You can order a 1 lb. bag ($12) or an entire case of nuts or your favorite candy ($130) Orders and money are due by Monday, October 12, and will be delivered in November. Download the order form here.