For the first time in program history, the Judson University Men's Golf Program has earned a trip to the NCCAA National Championship in Palm Coast, Fla. Judson has had numerous individual qualifiers in the past, but no team from Judson has earned an invite to the championship.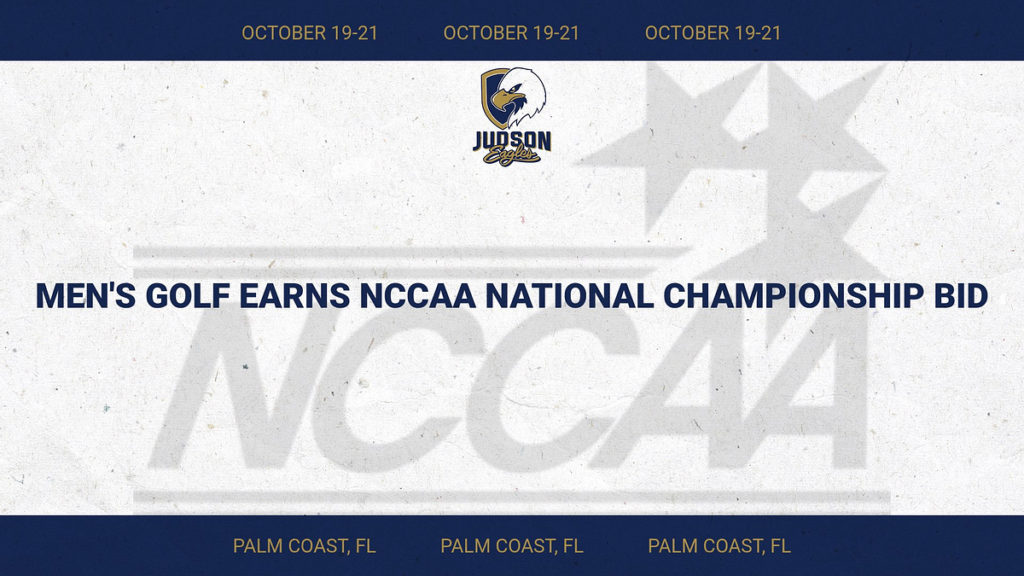 Judson secured its advancement to the national tournament by taking first place in the NCCAA Regional Championship in Mishawaka, Ind., last weekend. Nick Sweirzynski, Robert Carr, Blake Foster, and Ethan Suits each finished among the top six finishers to push the Eagles to the regional title. 
The tournament will take place from October 19-21. Judson's opponents will feature other regional champions including Alice Lloyd College, Bob Jones University, Campbellsville University-Harrodsburg, Columbia International University, Dallas Baptist University, Erksine College, Grace College, and Kentucky Christian University.
The Judson University Athletic Department is proud to have the Men's Golf Program represent Judson University in October. Congratulations to these athletes for this outstanding achievement.