The Demoss Center for Worship in the Performing Arts (DCWPA) is pleased to announce a new collaboration with Dr. Maria Kanyova as the DCWPA's Guest Artist in Voice. Dr. Kanyova in the wife of Dr. Robert Kania, Chair of the Music Department here at Judson. She is also an Associate Professor of Voice at the University of Missouri-Kansas City Conservatory of Music.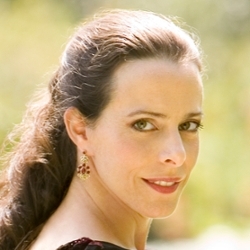 Dr. Kanyova comes to Judson as a singing specialist, who has sung leading operatic roles in many of the country's largest opera houses, including the Lyric Opera of Chicago, the San Francisco Opera, the Los Angeles Opera, the Houston Grand Opera, the Dallas Opera, the New York City Opera, the Chicago Opera Theater, and the Canadian Opera Company, among others.
"We are delighted to collaborate with Dr. Kanyova," said Dr. Warren Anderson, director of the DCWPA. "Her passions absolutely line up with ours, her vast experience as both performer and teacher will have an immediate impact on the DCWPA, and I look forward to seeing the creative fruit that comes from her presence in our midst!"
Dr. Kanyova's favorite roles over the years have included the title roles in Madame Butterfly and Suor Angelica and Mimi from La bohème (a New York City Opera PBS telecast live from Lincoln Center).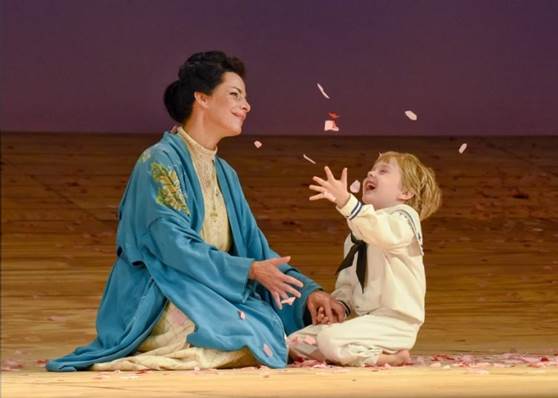 "I have sung these roles many times, all over the world, but my favorite moments as an opera singer occurred when I was able to share the stage with my own children," she noted. Dr. Kanyova is also founder and General Director of Midwest Opera Theater (MOT), a company the DCWPA hosted last summer in its first season.
"The DCWPA's collaboration with Dr. Kanyova and Midwest Opera Theater last summer was a highlight of the year," Anderson said. "That performance featured Dr. Kanyova (and her youngest son and daughter) alongside members of the DCWPA—our primary voice instructor Dr. Josh Jones in a significant role, his Chamber Singers as chorus members, several of our adjunct professors in the orchestra—and will serve as a wonderful model for future partnership efforts. We are truly blessed to welcome Dr. Kanyova as our new DCWPA Guest Artist in Voice."