Judson University will celebrate the Class of 2020 during Homecoming Weekend after postponing its original May graduation until Sept. 19 due to the COVID-19 pandemic. The university will hold three ceremonies that day to ensure that every graduate has the opportunity to walk across the stage and celebrate their accomplishments.
Business Leader Dr. K. Shelette Stewart give keynote addresses for the 8 a.m., 10 a.m. and 1:30 p.m. ceremonies.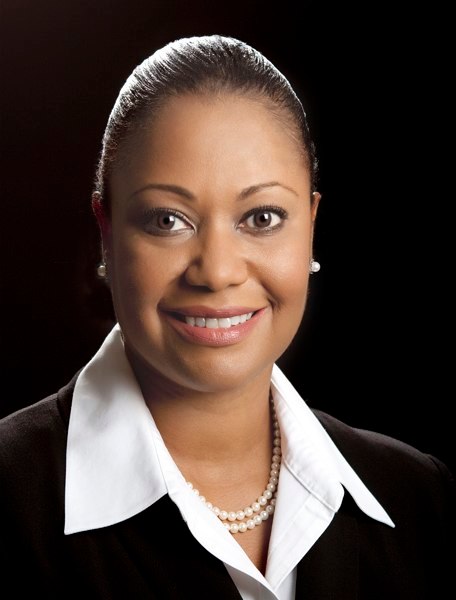 Dr. K. Shelette Stewart has more than 20 years of leadership experience in strategic business planning, marketing, and national account sales with Fortune 500 companies including The Coca-Cola Company and BellSouth Corporation/ AT&T. She is a Fulbright Foreign Scholarship Program Specialist and holds a Doctorate in Business Administration. A graduate of Harvard University, Dr. Stewart is the founder and principal of Stewart Consulting, LLC, a strategic planning firm. The firm launched in 2007 to provide global companies, nonprofits and higher education with plans and programs that will help them pivot and thrive during these unprecedented times.
Dr. Stewart is a highly sought-after international speaker who has served as the keynote speaker for many leading organizations including:  Harvard Business School, Texas Instruments, The Coca-Cola Company, Women's Foodservice Forum, Women Economic Forum, and Yunnan University in China.  She has also appeared as a guest on Trinity Broadcasting Network (TBN), Daystar Television Network – Marcus & Joni Lamb Show, and a host of other TV and podcast programs.  Dr. Stewart is the author of the award-winning book, "Revelations in Business: Connecting Your Business Plan with God's Purpose and Plan for Your Life."
Program Features
The 8 a.m. ceremony will feature graduates from Judson's Traditional Undergraduate program from the Departments of Architecture, Interior Design, Art & Design, and Business. Students earning a Master of Architecture will also graduate.
During the 10 a.m. ceremony, Judson will honor Elgin School District U-46 CEO and Superintendent Tony Sanders with an honorary degree. The degree was first presented to Sanders in April through a Facebook live event. During this ceremony, students will graduate from Judson's Traditional Undergraduate programs from the Departments of Christian Ministries, Communication Studies, Education, English, Exercise & Sport Science, History, Music, Psychology, Science-Mathematics, Worship Arts as well as the RISE Program and Doctor of Education.
At the 1:30 p.m. ceremony, Judson will recognize graduates of the Adult Professional Studies Program who earned degrees of Associate of Arts, Bachelor of Arts, and Masters – Clinical Mental Health Counseling, Human Services Administration, Organizational Leadership, and Business Administration.
Each ceremony will take place in Herrick Chapel with select administrators and the graduates present. Graduates are welcome to bring two family members to campus. Family members will watch the digital broadcast from designated spaces around campus to provide appropriate physical distancing. The university will also broadcast the ceremonies through Facebook Live to allow family members to watch from home.