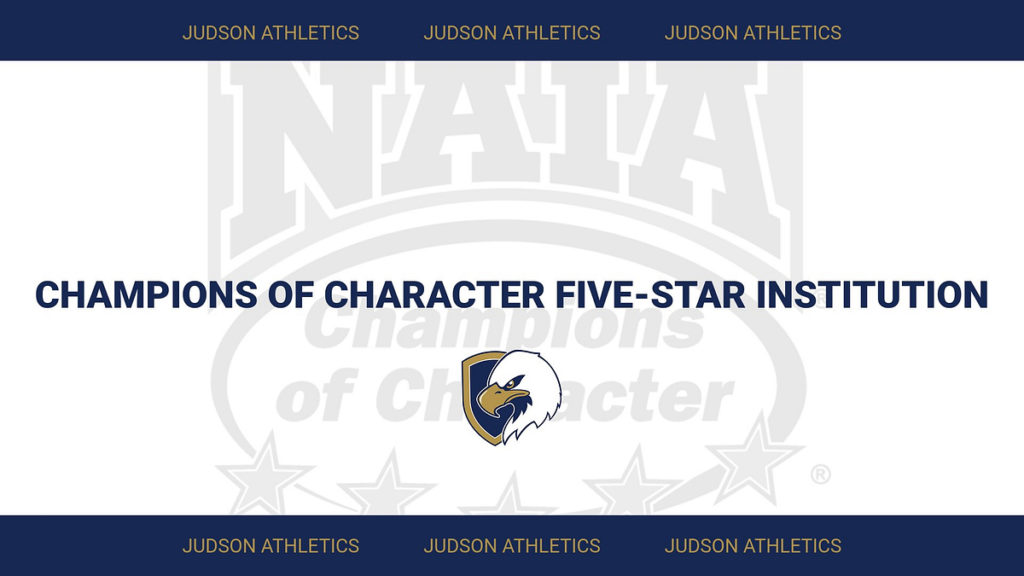 The Judson University Athletic Department was once again named a five-star Champion of Character institution for the 2019-2020 year.
The vision of the National Association of Intercollegiate Athletics (NAIA) Champions of Character program is to change the culture of sport. Its mission is to provide training to instill the values that build character so students, coaches, and parents know, do, and value the right thing on and off the field.
The Champions of Character program helps participants find the balance by keeping five core values: integrity, respect, responsibility, sportsmanship, and servant leadership – at the heart of the athletics experience.
"It's such an honor to be named an NAIA Five-Star Institution," said Director of Athletics Joel Popenfoose. "Receiving this award year after year demonstrates the caliber of our student-athletes as well as the commitment of our coaches."
The Judson University Athletic Department is proud to receive this award that recognizes all of the efforts from our athletes and coaches to build character in our athletic programs.