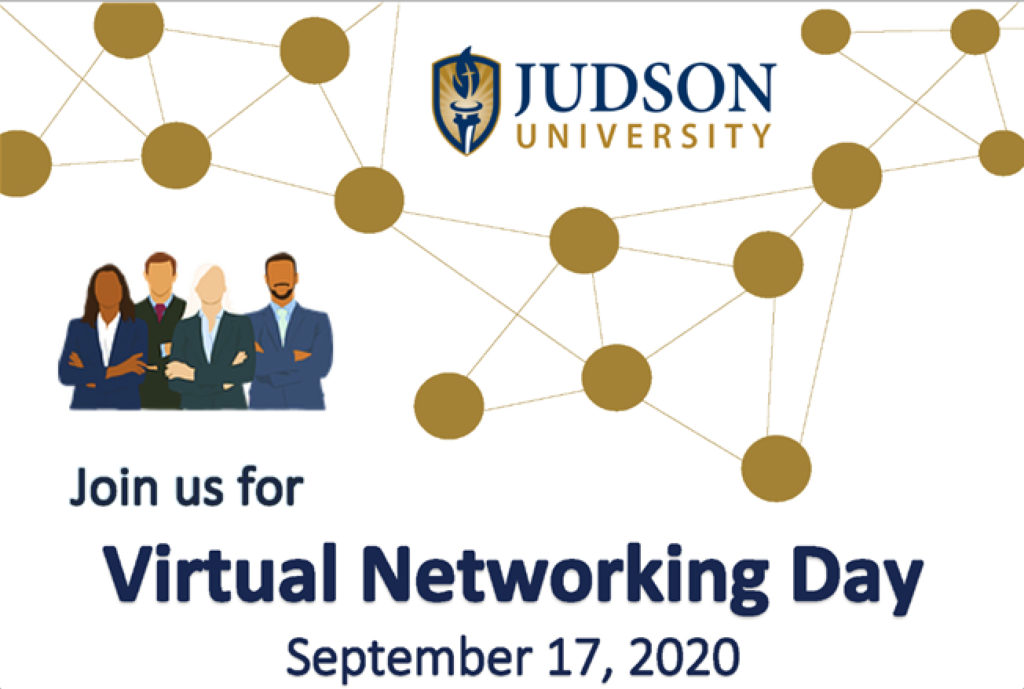 This year, Judson is excited to extend its Networking opportunities throughout the day on Thursday, Sept. 17!

Virtual Networking Day will empower all Judson students to participate in networking with one another, alumni, or employer partners virtually through Judson Connect.

You are invited to participate in Virtual Networking Day through the following activities:

ASK ME ANYTHING FORUM INSIDE JUDSON CONNECT
The Judson Alumni Board will host an "Ask Me Anything" Forum inside Judson Connect from 11:00 a.m. to 2:00 p.m. that day. This is an opportunity for current students to ask professional questions of experienced alumni. Want to know how networking works in your industry? Want to know how to make a good first impression during an interview? Ask the experts: Judson Alumni who are currently in your field/industry! SIGN UP HERE.
CONNECT WITH ALUMNI AND STUDENTS
Use the "call" and "chat" features inside the system to reach out and connect with alumni and/or employer partners for one-on-one mentoring and questions. You can work on things such as interviews tips, general career advice, or resume assistance. (These features are also available 24/7 throughout the year!) Please visit judsonu.wisr.io to learn more.

NETWORKING DAY WORKSHOP
On Thursday evening, tune in as Judson alum, Dan Shaver '01, Sr. Sales Manager – Amazon Web Services, presents on his experience working at Amazon using their "Working Backwards using Customer Objectives" methodology. SIGN UP HERE