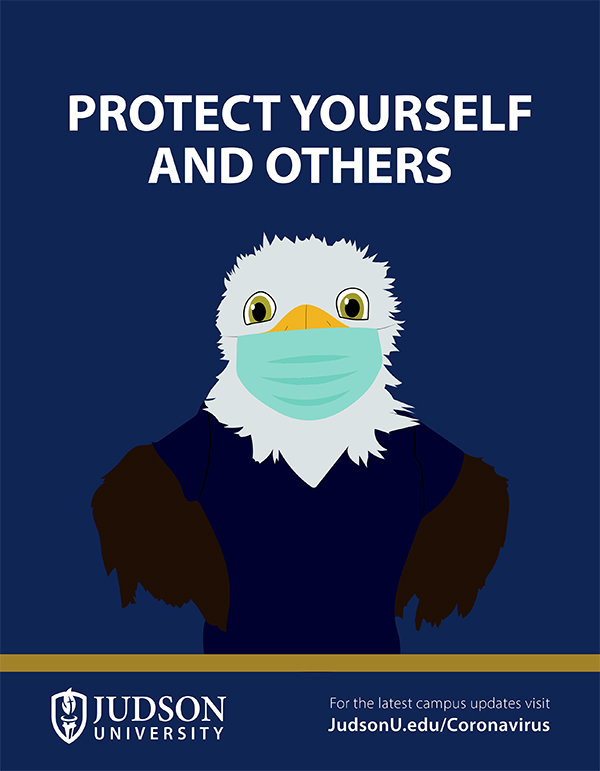 Due to COVID-19, we will be asking all students to sign and abide by a Community Pledge, Community Expectations and develop a Quarantine Plan. While we want you to see these forms, you do not need to print them off. Go to the Student Life Tab in My Judson and the HOUSING Section to sign these forms electronically.
Students will be asked to wear their masks in the public spaces in their dorms, such as lounges and hallways. They will not be required to wear them in their dorm room.

See Judson's many Facebook Live recordings that discussed cleaning measures, physical distancing, wearing masks, classroom expectations, virtual learning and student life plans. This was an opportunity to learn all about Judson's safety plans which are still being developed across campus. Visit our COVID-19 website page to see the latest information.