Professor Emeritus Ronald W. Daniel joined Judson as Interim Chair of Judson's Architecture and Interior Design Department with his first day on June 1.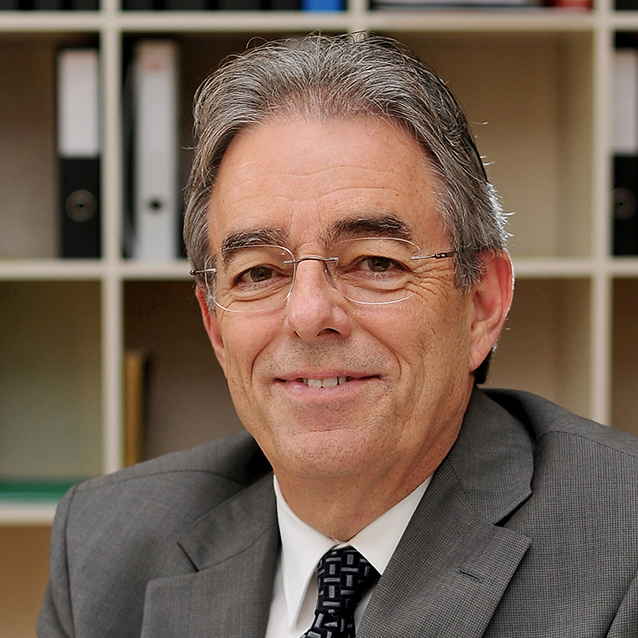 Daniel comes to Judson having served for 32 years at Virginia Tech in several capacities and another nine years as Academic Director for two international programs at Webster University. He received his bachelor's degree in Architecture from Virginia Tech and a terminal master's degree in Architecture from Harvard University.
"We look forward to welcoming Ron Daniel to Judson," said Judson Provost Gillian Stewart-Wells. "A licensed architect with practice experience, Professor Daniel brings his extensive experience in academia to Judson's Architecture and Interior Design program."
Daniel will come to Judson after completing the 2019-20 academic year teaching Foundation Design Laboratory introductory course for first-year Architecture, Industrial Design, Interior Design and Landscape Architecture students at Virginia Tech.
From 2009 to 2018, he served Webster University's international programs. He was Academic Director at Webster University's Geneva, Switzerland campus from 2009 to 2015 and was Site Director for all Webster London programs from 2015 to 2018. During his tenure with Webster, he was responsible for all academic operations. In London, he oversaw a highly successful teach-out of Webster's partner programs with Regents University while successfully establishing a new partnership with the University of Roehampton. In Geneva, Daniel initiated development of a research agenda/hiring, enhanced advising tools, a new Scholars program, programs aimed at building community, first year success programs, and efforts to better use space and time on campus.
Prior to Webster, Daniel was a member of the Virginia Tech community for 32 years. As Associate Provost for Undergraduate Education from 1997-2009, he initiated and championed the university's Common Book Project, inviting authors to campus and engaging faculty and students in university-wide discussion to strengthen shared intellectual experiences. Under his leadership, the Core Curriculum was reviewed and revitalized, resulting in the Curriculum for Liberal Education, a key element of undergraduate education at Virginia Tech today.
Daniel also provided leadership to the Undergraduate Honor System which promotes the highest possible standards of intellectual and scholar conduct within the community. Passionate about the benefits of study abroad, he accompanied students on European study tours, overseeing Virginia Tech's Center for European Studies and Architecture in Riva San Vitale, Switzerland, for three years, and advocating broadly across campus for international faculty and student experiences.
As Professor in the College of Architecture and Urban Studies, Daniel taught continuously between 1976-1997 earning multiple teaching awards. He served as chair of the Foundation Architecture Program for more than eight years, then department head for four years, and was a faculty leader in undergraduate curriculum matters. Daniel oversaw the initiation of a new Industrial Design major and led a successful NAAB re-accrediting visit.